Sports
Pietersen lost his wicket after being caught in Shardul Thakur's net, see how he got out in the video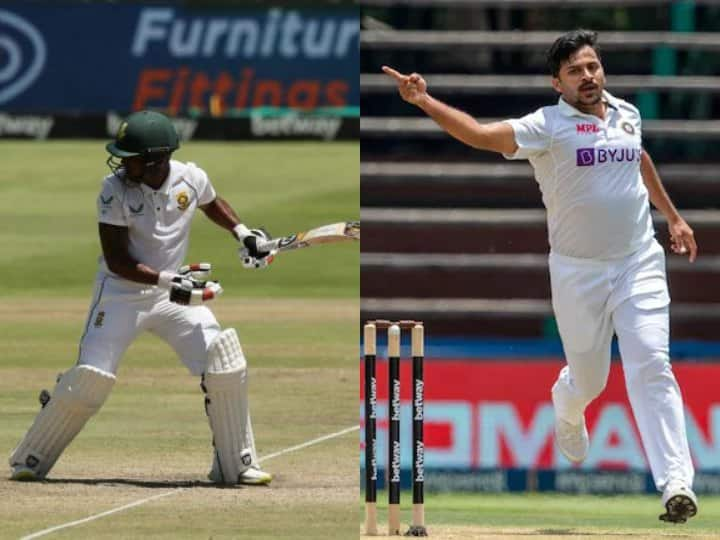 Shardul Thakur India vs South Africa Capetown Test: The last match of the Test series between India and South Africa is being played in Cape Town. India scored 223 runs in the first innings of the match and 198 runs in the second innings. In response, South Africa's team was all out after scoring 210 runs in the first innings. Now she is playing the second innings. During this, Keegan Pietersen became a big problem for Team India. They were playing with a stick. But India's fast bowler Shardul Thakur trapped him in his net and got him out.
In South Africa's second innings, Edin Markram and Dean Elgar came to open. During this, Markram got out on a personal score of 16 runs. After his dismissal, Pietersen reached the crease. They kept on playing. He scored 82 runs off 113 balls. Due to this innings of Pietersen, it became very easy for South Africa to achieve the target.
The speed of these players has been faster than 'Cheetah', Team India's cricketer is on top in terms of taking maximum catches.
Pietersen became a headache for the Indian team. It was getting difficult to get him out. During this, captain Virat Kohli gave over to Shardul. Shardul dismissed him on the second ball of the 47th over. Pietersen could not understand Shardul's ball and got bowled.
— Addicric (@addicric) January 14, 2022
IND vs SA 3rd Test: Rishabh Pant's game changer innings, with which Team India changed the result of the match
Let us tell you that India won the first match of the Test series. Whereas in the second match he had to face defeat. Now the deciding match of the Test series is being played in Cape Town. This match has gone out of India's hands. Now only some charisma can make India win.
Education Loan Information:
Calculate Education Loan EMI
,