Business
Paytm's IPO subscribed 8% so far after opening, can be done for shares till November 11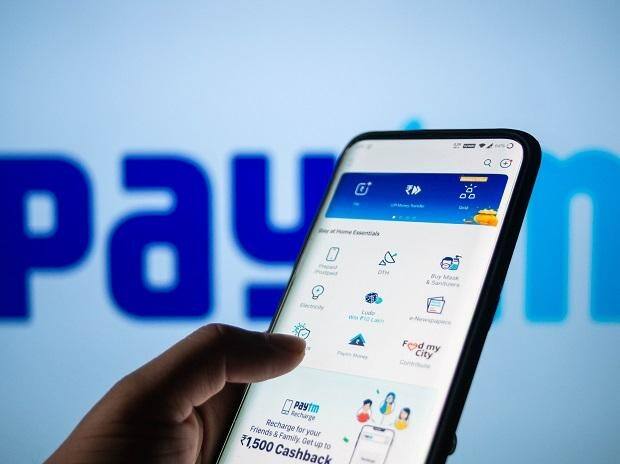 Paytm IPO Updates: The IPO of One97 Communications' Fintech company Paytm has been opened from today. This is the biggest IPO in the history of the country. Paytm's IPO has been subscribed close to 8 percent since its opening. At the same time, the quota of shares kept separately for retail investors has been over-subscribed by 42 percent so far. Investors can invest money in Paytm IPO (Intial Public Offering) from November 8 to 11. The company plans to raise Rs 18,300 crore through IPO.
How much will the fresh issue be?
Let us tell you that in this a fresh issue of Rs 8300 crore will be issued while shares worth Rs 10,000 crore will be sold in Offer for Sale (OFS). On Wednesday, November 3, Paytm has raised Rs 8235 crore from anchor investors.
If you are also planning to invest money in it, then before that check all its details immediately-
Paytm IPO Details
When will it be open – 8 November 2021
When will it be closed – 11 November 2021
What will be the price band – 2080 – Rs 2150
Lot Size – 6 Shares
Minimum investment – Rs 12480
Issue Size – 18300 Crore
How is the price going in the gray market?
Talking about the gray market premium, according to market experts, there is a mixed reaction from the market. Right now the IPO of digital payments company Paytm is showing a premium of around Rs 140 in the gray market. That is, it is expected that this stock can be listed in the market above Rs 2300.
Know what the experts said?
Giving information about the IPO, Sudarshan Ramakrishna, Managing Director, Goldman Sachs India Securities said, "The price band has been fixed in the range of Rs 2,080 to Rs 2,150 per share. This means that the valuation of the company will be in the range of US$ 19.3 to US$ 19.9 billion."
where will the money be used
Paytm will use the amount raised from this IPO to increase its existing business. Apart from this, it will also be used to add new merchants and customers.
Disclaimer: (The information provided here is for informational purposes only. It is important to mention here that investing in the market is subject to market risks. Always consult an expert before investing money as an investor. Money from ABPLive.com can be given to anyone It is never advised to apply here.)
Read also:
Jandhan Account: Jan Dhan account holders get many special benefits, the government gives 1.3 lakh rupees, know how and when they get money?
Good News! Traveling has become cheaper, you will have to pay less fare for traveling by bus, the government has reduced rates
.