Sports
Patna Pirates won in thrilling match, Rohit Gulia did the first super raid of the season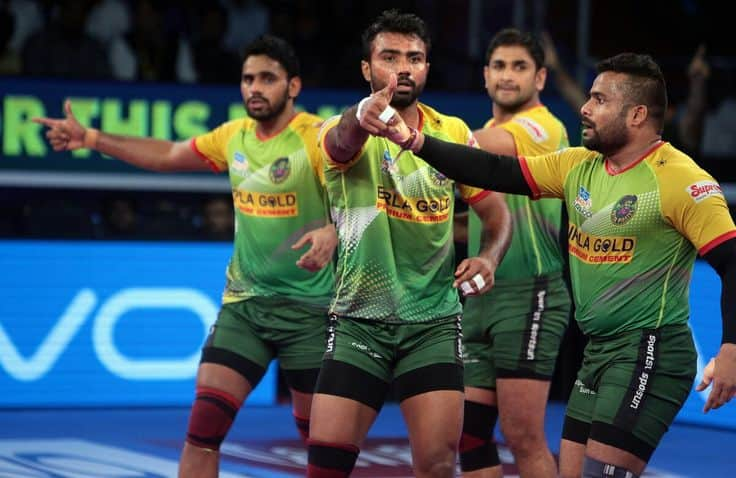 Pro Kabaddi League Season 8, Patna Pirates vs Haryana Steelers: Patna Pirates defeated Haryana Steelers 42-39 in the sixth match of the Pro Kabaddi League played at Sheraton Grant Whitefield in Bangalore on Thursday. In this match, Monu Goyat got the maximum 15 raid points and proved to be the hero of the team's victory. Sachin Tanwar and Prashanth Kumar got 7-7 raid points with Monu, while Haryana all-rounder Rohit Gulia completed the Super Ten raid, Rohit scored the first of this season. Super raid too. Vikas Khandola took 6 points, Surender Nada 5 and Jaideep Kuldeep took 4 points but did not prove enough for the team's victory. In this match, Surender Nada completed the high-5 by making a super tackle.
Patna Pirates captain Monu Goyat did the first raid and opened the team's account with a successful raid. Vikas Khandola, on the other hand, averted the biggest threat of Haryana Steelers in the very first raid by dismissing Monu Goyat. Along with Vikas, Rohit Gulia and Surender Nada were leading the team's score. But stopping Monu Goyat and Prashant Kumar was not looking easy for the Steelers and Patna was taking a steady lead. In the 11th minute, Rohit Gulia removed four players by doing a super raid and gave Haryana the lead in a single raid. In the next raid, Surender Nada took the team's score to 15 with a tackle and all-out three-time champion Patna Pirates. Haryana Steelers were ahead 22-18 after the first half.
From the beginning of the second half, Patna started playing aggressively and improved the defense with the raid. Now there was an equal competition between the two teams. In the second half, Patna got most of the raid points and Monu Goyat played the most role in this. With 9 minutes left in the match, Srikant Teotia made a super tackle and brought the team closer to the level. In the last two minutes, the match changed again and Patna made a great comeback. The game of the last one and a half minutes reached the limit of excitement. Haryana Steelers, trailing by two points, made a change and they leveled the score by raiding. In the next raid, Patna Pirates raided and again took the lead. In the last raid, Patna got two more points and won this match by 42-39.
,