Technology
Now you will not have to go to the bank for KYC, like this, update it while sitting at home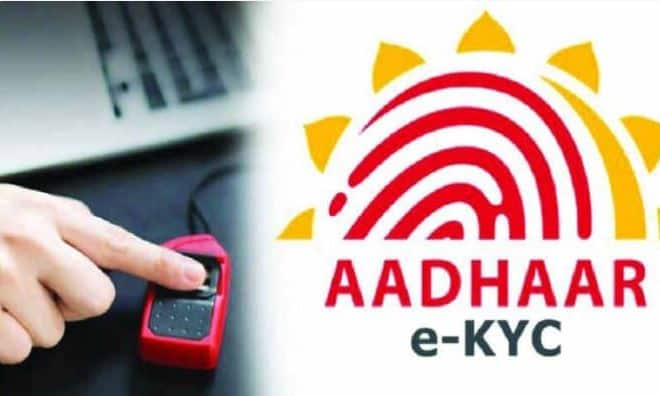 Online KYC: There is good news for bank account holders. Reserve Bank of India (RBI) has extended the deadline for KYC update of bank accounts. Now KYC process can be done till 31 March 2022. Earlier this date was kept as 31 December 2021. RBI has taken this decision in view of the increasing cases of Omicron variants. Not only this, RBI has also said in its notification that customers who cannot go to the bank, they can do KYC even sitting at home. Let us tell you how you can do KYC sitting at home.
Option to get KYC done from home
There are many options available to you to get KYC done from home. You can try any of these.
1. Via Email or Post
If you are not in a position to go to the bank, then you can also get KYC done by emailing your documents to the bank. You can take the email id of the bank by visiting its website itself. Apart from this, you can also complete KYC by posting your documents to your home branch.
read this also : Instagram New Feature: Now you will be able to share your screen during video call on Instagram, Meta is working on this feature
2. From Aadhar Card
You can also do KYC of your bank account sitting at home with Aadhar Card. However, for this, the number registered in the bank and the number registered in Aadhaar should be the same. Because during this process an OTP comes, which you will have to tell.
3. Video KYC
Since the introduction of Corona, many banks have now started the facility of Video KYC. You can also do your KYC through this option. For this, go to your bank's website and watch the video KYC. If this option is available there then click on it. After this your video call will be connected to the bank executive. He will ask you to show your documents. You can get KYC done online by showing him the documents.
read this also : Google AR Glass: Amazing world will be able to see soon with Google glasses, the company is working on Smart Glass equipped with AR features
4. Through NetBanking
If you use Netbanking, then KYC can also be done from this. Some banks also provide online KYC facility through netbanking.
,