Sports
Now France's entry in Novak Djokovic controversy! Sports Minister made a big statement regarding 'French Open'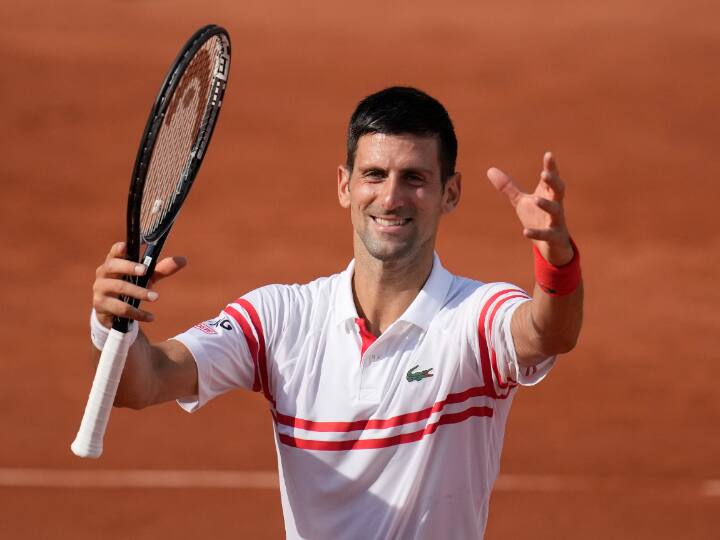 Tennis News: Novak Djokovic, the world's number one tennis player, remains a topic of discussion these days. Djokovic had gone to Australia to play the 'Australian Open' tournament, where the government canceled his visa due to non-availability of the Kovid vaccine. Djokovic cited medical reasons behind this, but the Australian authority did not consider his evidence sufficient. Politics has also heated up from Australia to Serbia regarding this. The President of Serbia has described this action of Australia as a political conspiracy towards his player. Meanwhile, the Sports Minister of France has given a big statement about Djokovic.
What did the French Sports Minister say?
French Sports Minister Roxanne Maracinenu said on Friday that tennis player Novak Djokovic can play in the 'French Open' even without the Kovid-19 vaccine. The Sports Minister said that the International Tennis Federation's (ITF) protocol in major events means that even a player without vaccination can take part in the French Open starting in May.
IND vs SA 3rd Test: Statistics in favor of African team in the third test match, India will create history to win
"Djokovic is not on the list of vaccinated people. But he will still be able to compete at Roland Garros," Marascenenu told French radio. France is not stopping unvaccinated people from entering its territory, but it has implemented stricter restrictions than other countries to contain the epidemic.
Australia has decided to cancel Djokovic's visa. The decision was made on the grounds of a medical exemption ahead of the Australian Open in Melbourne, which has raised the possibility of turning into a diplomatic crisis between Australia and Serbia. On this matter, Serbia has also seriously accused the Australian Prime Minister of doing politics. At present, the court proceedings are going on on this.
Read also:
IND vs SA: After the defeat in the Wanderers, questions were raised on the captaincy of KL Rahul, the former veteran said – Rahane got the command
,