Sports
Norkhia is ready to deal with Rajasthan Royals, told this the biggest challenge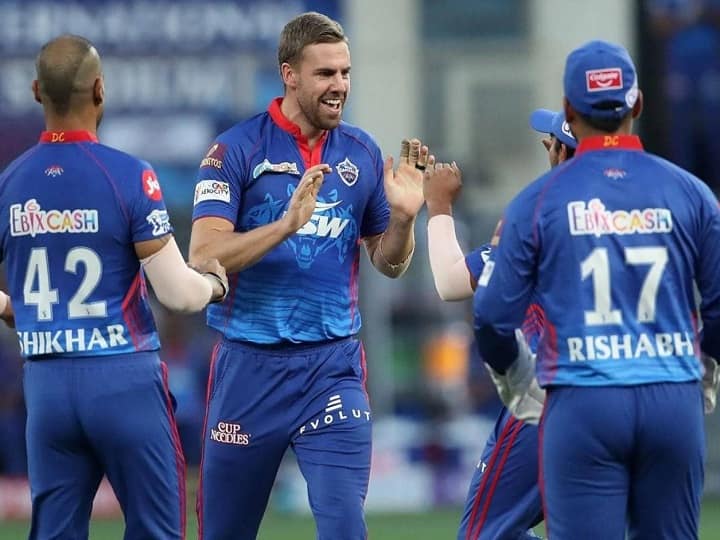 IPL 2021: Double Header will be played on Saturday in the Indian Premier League Season 14. In the first match, Delhi Capitals will face Rajasthan Royals. The match against Rajasthan is not going to be easy for Delhi Capitals. This is what the team's star fast bowler Enrique Norkhia believes.
The team of Delhi Capitals remains at the second position in the points table by winning 7 out of 9 matches. Norkhia says that the Delhi Capitals team will soon have to adapt to the environment of Abu Dhabi. Norkhia said, "We will soon have to get used to the atmosphere of Abu Dhabi and see what we need to do. This match is not going to be easy and the heat will be a big factor. Hopefully we can control our talent. And focus on what we need."
Norkhia has made a strong comeback in the IPL. In the last match, Norkhia's balls were blazing fire. Norkhia has bowled the fastest ball in the tournament with a speed of 151.71 kmph. Norkhia said, "I don't think about bowling speed on the field but I think about it when I'm training my strength. High speed is not something I look for on the field. I play I try to hit the right length while bowling.
Delhi have a chance to reach the playoffs
Norkhia is really enjoying working under Ponting. The star fast bowler said, "It is great to have Ponting in our team. I love his chat and he explains things very well and makes everything easy to understand. He is very clear on what he wants I am trying to learn from him as much as I can. We enjoy working with him."
The team of Delhi Capitals has a great chance of making it to the playoffs by winning the match against Rajasthan Royals. This match is also going to prove to be very important for Rajasthan Royals.
IPL 2021: Virat Kohli furious in the dressing room, told the team – we should be ashamed
.