Sports
Neeraj Chopra came to the fore when Pakistani athlete took javelin, said- don't run your agenda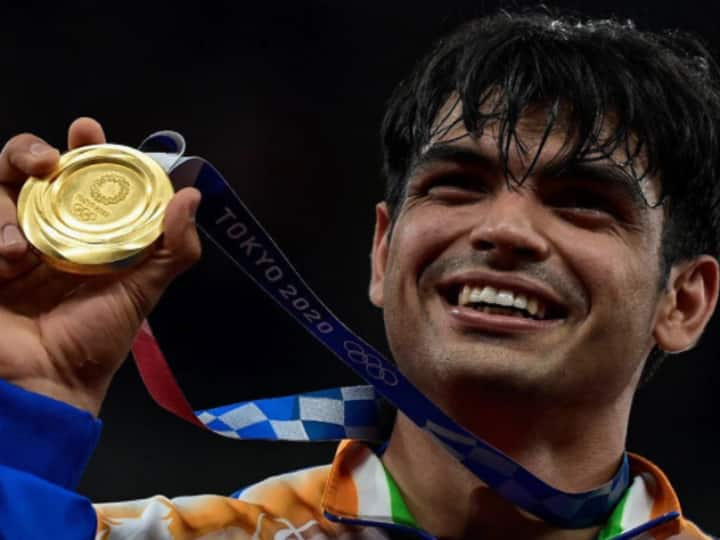 Neeraj Chopra, who won the gold medal for India in the javelin throw in the 2020 Olympic Games played in Tokyo, is constantly in the headlines. Recently, he shared an anecdote from the Tokyo Olympics in an interview, in which he told that Pakistan's javelin thrower Arshad Nadeem had picked up his javelin for practice. After this he asked for his javelin from the Pakistani athlete. There was a lot of ruckus on social media regarding this. Now seeing the matter growing, Neeraj Chopra shared the video on Twitter and said that whatever I talked about Pakistani athlete Arshad Nadeem in an interview. I request you not to make an issue about this matter.
In the video, Neeraj Chopra said, before throwing the throw, everyone puts his javelin there, so any athlete can pick up the javelin from there and do his practice. This is a rule. There's nothing wrong with that.
He further said, Arshad was doing his practice, then I asked for my javelin. I request all of you not to make this an issue with my help and run your agenda. Sport teaches everyone to walk together. All the players live in love with each other, so don't say anything that hurts us.
I request all of you not to make my comments a medium to further your dirty agenda. Sports teaches us all to be united and it is important to know the rules of the game before commenting. pic.twitter.com/RLv96FZTd2

— Neeraj Chopra (@Neeraj_chopra1) August 26, 2021
.