Uncategorized
Market Crash: Earthquake in the stock market, Sensex slipped below 58,000 by breaking more than 1200 points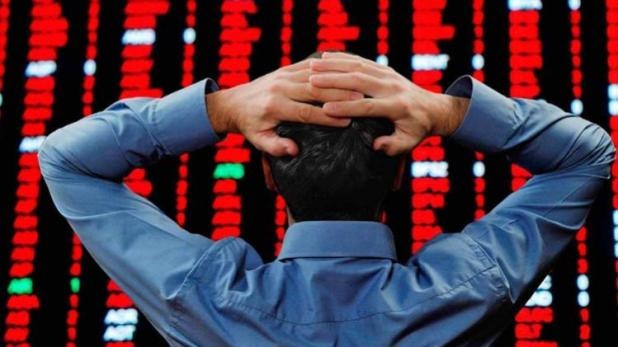 Market Crash: As if there has been an earthquake in the domestic stock market. Today the stock market has fallen by more than 1200 points and the Sensex has fallen below 58,000. The huge fall in Realty and IT Index has pulled the market down. 11 out of 12 stocks of Bank Nifty are in the red mark.
Panic due to heavy fall in the market
Due to the huge fall in the stock market today, 30 out of 30 stocks in the Sensex are trading with a sharp fall. At the same time, 49 out of 50 stocks of Nifty are trading with a big decline. There is a lot of panic due to the all-round fall in the market and fear is being seen among the investors.
Sensex broken up to 1200 points
At 12.27 pm, the Sensex has fallen by 1224.87 points, or 2.07 percent, to 57,812.31.
what is the condition of the market
The condition of the stock market is very bad today and the Sensex has fallen by more than 1000 points to 1200 points. At 12:15 pm, the Sensex is trading at 57,961.58, down 1.82 per cent, down by 1075.6 points. After a fall of 329.70 points or 1.87 percent in Nifty, trading is being done at the level of 17,287.45 i.e. it has slipped below the important level of 17300.
Red mark in all sectoral indices
Realty index is trading with a fall of 5.55 per cent and media shares are down 4.5 per cent. Business is being seen with a big decline of 4.19 percent in the metal.
Nifty stock status
Talking about Bank Nifty, 11 of its 12 stocks remain in the red mark of decline. Nifty Midcap 50 declined by 306 points or 3.64 percent to 8130 with a big fall. JSW Steel is down 5.5 per cent and Bajaj Finance is down 4.95 per cent. Tata Steel has dropped 4.80 points. Big decline is being recorded in Hindalco by 4.68 percent and in Tech Mahindra by 4.44 percent.
read this also
Budget 2022: AC and television will be cheap if this demand of the electronic home appliance industry is fulfilled!
Economic Survey: This time the economic survey is expected to come in one section, likely to give an estimate of 9 percent of GDP
,