Sports
Marco Jansen broke his silence on the debate with Jasprit Bumrah on the field, said this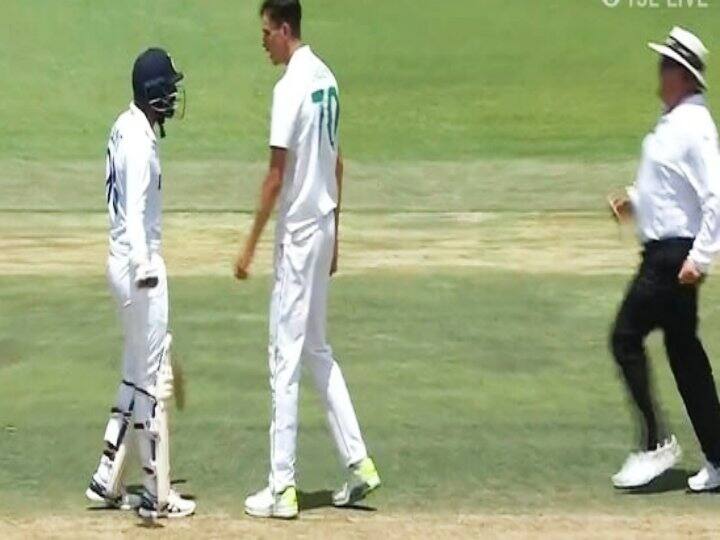 Marco Jansen on heated exchange with Jasprit Bumrah: South Africa's young fast bowler Marco Janssen has expressed his opinion on the controversy with Indian pacer Jasprit Bumrah. Left-arm fast bowler Jansen proved to be a headache for the Indian batsmen in the Test series. He gained a lot of bounce and speed from the pitches of South Africa and on most of the occasions, showed India's experienced batsmen the way to the pavilion.
Jansen took 19 wickets in three Tests at an average of 16.47 and was the second-highest wicket-taker in the series. In the second Test played in Johannesburg, Jansen troubled Bumrah a lot with short balls. Both these players have shared the dressing room for Mumbai Indians in the IPL 2021 season, but both looked quite aggressive against each other in Johannesburg.
Jansen said this on the dispute with Bumrah
The umpires had to intervene during the argument between the two in the second Test. Later, Bumrah's reaction also became quite viral after Jansen was bowled during the third Test. Now Jansen has broken the silence on this entire controversy. Jansen told that he was very nervous in the first innings of the debut Test, as he had given a lot of boundaries by throwing half-volley balls. He made a better comeback in the second innings, where he took four wickets. He said that he wants to express himself more while at the crease and revealed his love for the game.
Jansen said, "In the first innings of the first Test, I did not start the way I wanted and I was very nervous. It is natural for every player to be nervous. Off the field, I'm a quiet guy, I'm an introvert but when I'm on the field, I like to express myself. I love this game, I wanted to play since childhood. All the emotions show how much love and passion I have for the game. Obviously, I played with Jasprit Bumrah in IPL, we are good friends but sometimes things get heated on the field.
Janssen said that he is very proud to play for the country and does not like to hold back, even if it is his IPL teammate Bumrah. He said that you play for your country, you are not going to back down for anything and obviously he (Jasprit Bumrah) plays the same way.
Also read- IPL 2022: Ahmedabad has finalized the names of three players, Rashid will get 15 crores and Hardik will get this amount!
Mohammad Siraj Virat Kohli: Siraj wrote an emotional post for Kohli, your eyes will be filled after reading
,