Sports
Mahendra Singh Dhoni is spending time with his special friend, video viral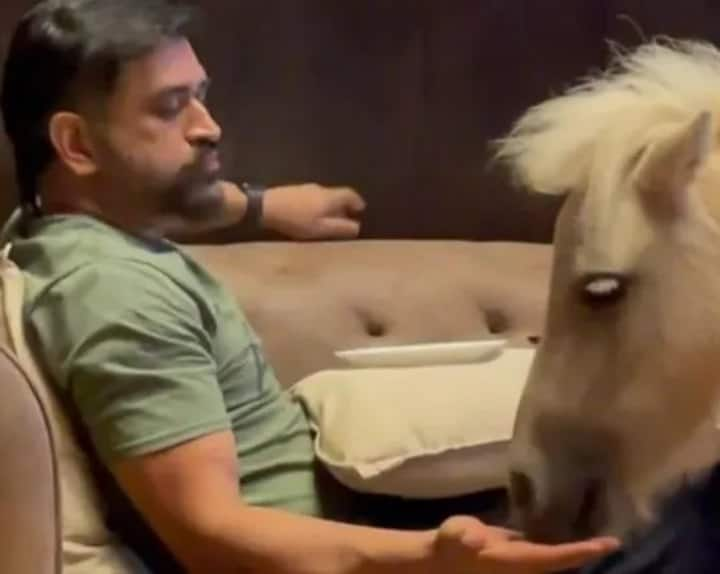 Former Indian cricket team player Mahendra Singh Dhoni is spending time with his family these days. Away from cricket, she is giving time to her close ones. Dhoni is at his farm house and his wife Sakshi has shared an interesting video related to it. In this, all the animals raised by Dhoni are visible. Many exotic breeds of dogs, horses and birds are visible at his farm house. This video is being liked a lot on social media.
Dhoni's wife Sakshi has shared a video on her official Instagram account, in which all the animals are seen lovingly living at Dhoni's farm house. Dogs, horses and many birds of foreign breed are also visible in this. A chicken is seen in Sakshi's hand. While Dhoni is lying on the sofa and is seen lovingly feeding Pony something. This video of Sakshi has been liked by more than 2 lakh people on Instagram and many people have also reacted to it.
Watch Video: Van der Duysen became 'Superman', Hanuma Vihari jumped in the air and caught
Allahudien Paleker: After a long wait of 15 years got a chance to debut in Test, inherited umpiring
An interesting thing related to the captain of Chennai is that he is very active captain on social media, but his wife Sakshi is very active. She often shares photos and videos related to Dhoni and his family. Let us tell you that the former captain of Team India, Dhoni played the last T20 International match in February 2019. He is currently the captain of IPL team Chennai Super Kings. Thanks to Dhoni, Chennai won many titles in the IPL.
,