Technology
Learn all the ways to transfer funds from one bank to another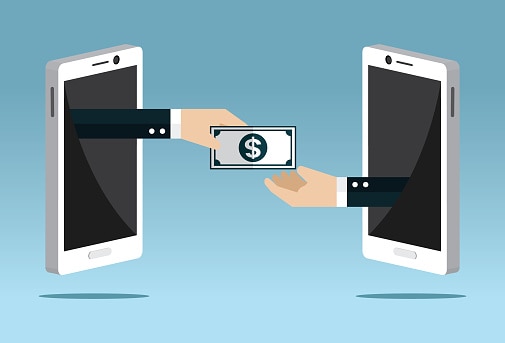 Digital medium is dominated by the whole world at this time. After internet options have become easy and affordable, now any person can easily transfer funds or money from one bank to another while sitting at home. We have many options for digital transactions today, so it becomes a bit difficult to decide which option we use to transfer our money to other's bank. We do not understand which option will be the best. Today we will tell you which option you can use to send money from one bank to another.
RTGS Via
RTGS which we call as Real Time Gross Settlement is the fastest medium to transfer funds from one bank to another. Through this, funds are transferred through electronic means.
Through this we can transfer funds both online and offline. Through this, fund transfer is done in a quick and secure manner. This transfer takes place under the supervision of RBI. It is usually used to send more money. The minimum amount to transfer funds from this is Rs 2 lakh.
NEFT Via
NEFT (National Electronic Fund Transfer) is an electronic means of transferring money. It was started in 2005. Through this, any person can send money from one bank account to another bank account. There is no minimum or maximum amount to send money. Fund transfer can also be done through both online or offline mode.
IMPS Via
IMPS(Immediate Payment Service) is a good option to transfer small amount from one bank to another. To take advantage of this, net banking or mobile banking is required. This service provided by NPCI is completely secure. According to different banks, some conditions are applicable in this.
Bank Apps Via
The use of digital means in the banking sector has greatly benefited the customers. Now banks also take advantage of this to make their work easier. Now most of the banks provide various facilities to the customers through their app. Through these bank apps, you can easily transfer money from your account to any bank account.
by check
The process of transferring funds by check is still followed by a large number of people. Even today, customers have more trust in checks than digital ones. The importance of check is still the same as before. Through cheque, any person can easily transfer funds from one bank to another.
Digital Wallet Via
Apart from bank apps, you can also easily transact money through digital wallet. It is also called e-wallet. Through this, apart from fund transfer, you can also take advantage of the facility of shopping, ticket booking etc.
Read also:
If the photo of Aadhar card is old, then put your favorite photo with these easy steps
WhatsApp Desktop App: WhatsApp launches beta program, know its new features, how to download
.