Sports
Kohli's family received threats, former PAK captain said – people stay within limits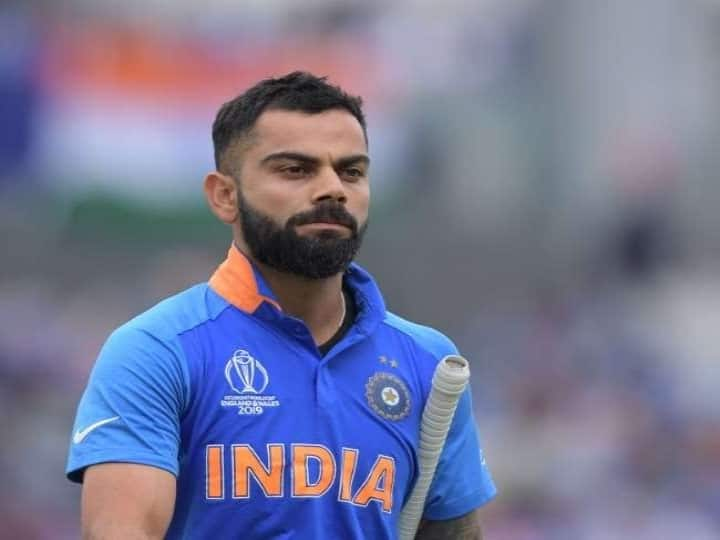 People threatening family of Virat Kohli: Team India has disappointed the fans with its performance in the T20 World Cup-2021. The team led by Virat Kohli has played two matches so far in the tournament and has lost in both. New Zealand defeated Team India by 8 wickets in the match played at Dubai International Stadium on Sunday. Indian batsmen were completely flops in these matches against Pakistan and New Zealand. After two consecutive defeats, the road to the semi-finals of Team India has become difficult. Meanwhile, the matter of threatening captain Virat Kohli's daughter and family has come to the fore.
Former Pakistan captain Inzamam-ul-Haq has reacted to this. Supporting Kohli, he said that everyone should stay within limits. No one has the right to do so. Inzamam-ul-Haq said on his YouTube channel that I have heard that Virat Kohli's daughter is being threatened. You can criticize Kohli's batting and captaincy. But no one has the right to target the family of a cricketer. He said that people should understand that this is just a game. We may be playing for different countries, but we are part of the same family.
Inzamam is surprised by the performance of Indian batsmen
In the context of the match, Inzamam said that he was surprised to see India's batsmen struggling to rotate the strike. He said that it was an important match in the tournament. Probably the most important match after the India-Pakistan match. I was surprised to see the way India played, they were completely discouraged. Inzamam further said that I could not understand how India could take so much pressure on itself. I have never seen Team India play like this. Two spinners from New Zealand, they are both good spinners, but neither of them are world class spinners. But the Indian batsmen were struggling to take a single against him. Even Virat Kohli was struggling to rotate the strike.
Inzamam further said that criticize the selection, performance of Team India but no one should cross the limit while criticizing. I understand the fans will be disappointed as the chances of India reaching the semi-finals are slim. There are 8-10 teams in the tournament, out of which only four will qualify for the semi-finals. Inzamam-ul-Haq further said that the biggest example of sportsmanship is to be complacent even in defeat. Just as we celebrate every victory, we should also know how to digest a team's defeat.
Also read- T20 WC: Mohammad Amir came to the rescue of Team India, told Virat Brigade the best
Gautam Gambhir: Gautam Gambhir lashed out at Team India, told this lack of Kohli and company
.