Sports
Kohli's big statement after the defeat at the hands of Kolkata, 'I will play for RCB till my last IPL match'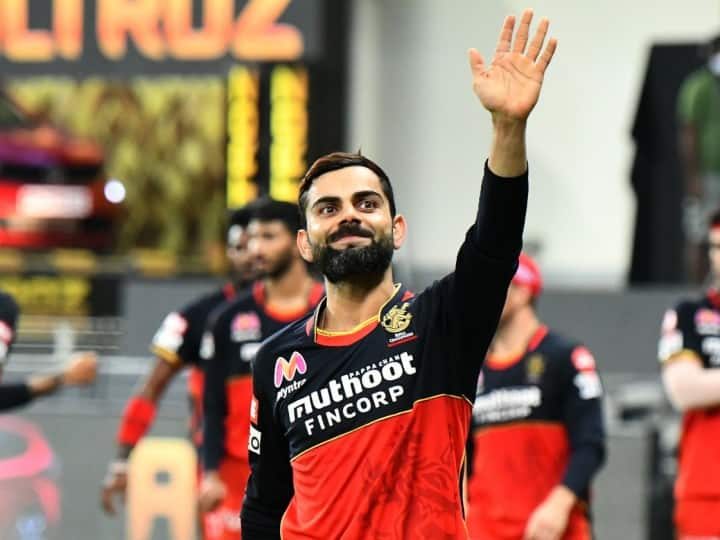 Virat Kohli Reaction: Virat Kohli's captaincy innings in Royal Challengers Bangalore (RCB) came to an end with the defeat at the hands of Kolkata in IPL 2021. Kohli, who took charge of RCB in 11 seasons of IPL, saw many ups and downs during this period. After the match, Kohli said that he gave his 100 percent to the franchise as a captain. At the same time, he has said that as long as he plays in IPL, he will play for RCB only. Under Kohli's captaincy, RCB played 140 matches in the IPL. Out of which he won 64 matches and lost in 69 matches. Apart from this, four matches turned out to be inconclusive.
After the match, Kohli said, "All I can say is that I have always tried to give my best for RCB. I do not know what other people think. Although I can say one thing that I have tried every year As a captain, I have tried to give my 120 percent commitment to the franchise. At the same time, Kohli said, "I do not see myself playing anywhere else in the IPL. The world may have considered many other things important but for me nothing is more than loyalty. The franchise has always reposed its trust in me and I too Till the time I play IPL, I will play for RCB only.
Now as a player I will start a new innings
Virat Kohli said, "I have tried to create such a culture in the RCB camp that young players can play cricket fearlessly and with confidence. This is what I have done as a captain of Team India as well." At the same time, Kohli said, "Now I will try to give my best as a player. In the next three years, together we will prepare RCB anew and bring such people together who will lead this franchise in the times to come. can do."
read also
KKR vs RCB: Kolkata beat Bangalore in Eliminator match, Sunil Narine becomes hero of victory
IPL 2021: Virat Kohli jumped from the seat after seeing the tremendous batting of MS Dhoni! Learn interesting story
.