Sports
Kohli said – Dhoni is excited to come to the dressing room, will increase the enthusiasm of the team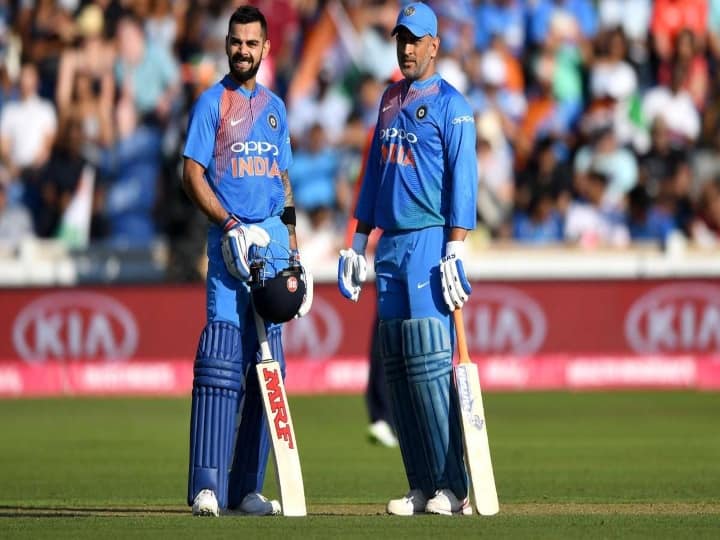 Virat Kohli Press Conference: After the Indian Premier League (IPL)-14, now the fans are eagerly waiting for the T20 World Cup. This Maha Kumbh of cricket will start from October 17 in Oman and UAE. The Indian team will start its campaign with a match against Pakistan on 24 October. But before that, Team India captain Virat Kohli held a press conference on Saturday.
Kohli made a statement about former captain MS Dhoni joining Team India as a mentor. Captain Kohli said, 'I am very happy with the addition of MS Dhoni. Dhoni's presence will increase the spirit of the team. Kohli said that Dhoni makes a difference when he is in a leadership role in a team. It is a pleasure to see him in the team. He will definitely boost the morale of this team.
Kohli emphasized how Dhoni had played a mentor role in the national team even in his heyday as a player. The Indian captain said that Dhoni is excited to be back in the Indian dressing room. Kohli said that huge experience. He is very excited to be back in this environment. He has always been a mentor to all of us, played when we were starting our careers and now he has the same chance again.
statement on star spinner ashwin
On the return of T20 team R Ashwin, captain Kohli said that Ashwin has improved a lot in the limited overs format. He is bowling well even against the legendary players. Having Ashwin in the team is very beneficial. The Ashwin-Jadeja pair is performing well together, which is good for the team.
read this also-
IPL 2021: Brendon McCullum revealed, why KKR's all-rounder Andre Russell did not play the final match
CSK Allrounder Moeen Ali: Moeen Ali becomes first England player to win IPL trophy
.