Sports
Kohli gave a big update on his fitness, answered the question of playing in Cape Town Test match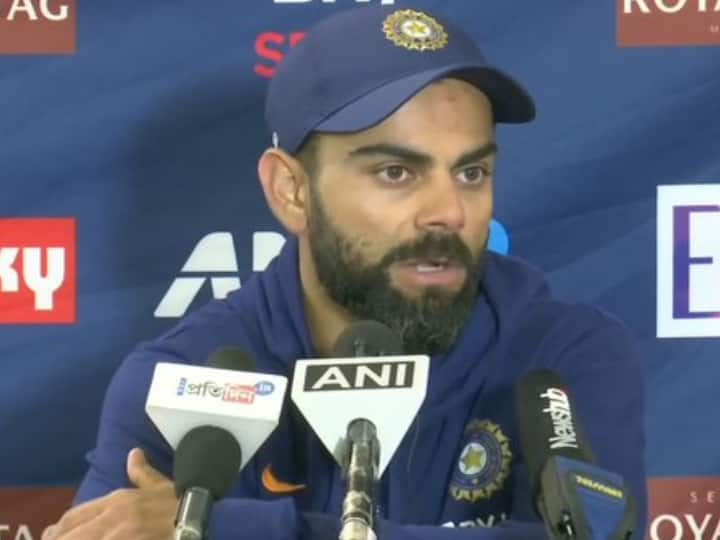 Virat Kohli Press Conference India vs South Africa: The third and deciding match of the Test series between India and South Africa will be played in Cape Town from January 11. This match will be very special for captain Virat Kohli. This will be the 99th Test of his career. Kohli held a press conference before this match. In this, he gave a big update on his own fitness. This update of Kohli is a relief for the Indian camp. He has also given an update on Mohammad Siraj's injury.
Indian Test team captain Kohli said in the press conference, "I am fully fit and will play in the Cape Town Test match." He gave an update on the injury of Indian team's fast bowler Mohammad Siraj. Kohli said, "Siraj will not play in the Cape Town Test match. He is yet to recover from the injury. We cannot take risk with this fast bowler.
When Team India was piled up in front of South Africa's target of 439 runs, Rahane's brilliant innings was in vain
Referring to Ravindra Jadeja and Ravindra Jadeja, Kohli said, "Everybody knows the value of Jadeja. But Ashwin has done well in this series. He is giving his full contribution to the team. Jadeja is injured. So Ashwin is making a valuable contribution in his absence.
Ind vs SA 3rd Test: Virat Kohli will achieve this position as soon as he scores 14 runs in Capetown, will leave Dravid behind
On the questions being raised on the performance of Ajinkya Rahane and Cheteshwar Pujara, Virat said, "The experience of Pujare and Rahane is priceless for the team. We have seen his performance in Australia. We should never put players in complicated situations.
Let us tell you that so far two matches have been played in the Test series between India and South Africa. During this, India has faced victory in one match and defeat in the other. The last match of this series will be played in Cape Town from tomorrow. This match could prove to be decisive.
,