Uncategorized
Know how insurance companies are reluctant to give insurance policies to people infected with corona virus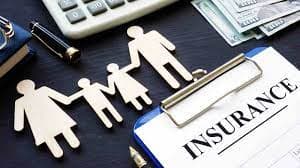 Term Plan For Covid 19 Infected: If you want to take a life insurance policy i.e. term plan and you have been a corona patient then you have to wait for three months. Insurance companies will also see how the infection has affected the person infected with the corona virus, whether there is a need for hospitalization. It may be that you have to give chest X-ray report along with many types of medical test reports. On the basis of these reports, insurance companies will give term plans.
It will be mandatory for the person who wants to take a term plan, filling the Kovid Declaration Form. In which it has to be told whether you have been suffering from Corona virus (Covid 19 Infected) within 90 days. Depending on the infection, insurance companies may also ask for different test reports from you. It is becoming difficult for a person infected with the corona virus (Covid 19 Infected) to take an insurance policy. Insurance companies are offering insurance for less amount than before. Companies are giving insurance cover of less amount to the person above 50 years of age.
Different insurance companies have made different rules for giving term plans to people infected with the corona virus (Covid 19 Infected). India First Life Insurance has a waiting period of 30 days to six months for a person who is corona infected to take a term plan. If a corona patient has been in home quarantine, then he will have to wait for 30 days. If someone has a serious illness with home quarantine, then he will have to wait for 60 days. One who has to be hospitalized may have to wait for six months to get a term plan. After more claims during the Corona period, insurance companies have made term plans costlier by 10 to 30 percent, despite this they have imposed many types of conditions for giving term plans. It is believed that in the coming days, insurance companies can increase the premium rate even more.
Its impact is also visible on mediclaim policy. In the group mediclaim policy, insurance companies are trying to persuade senior citizens and employees to come in to give mediclaim policy to the parents.
read this also:
DA Hike: Big relief to pensioners, soon the money of this allowance will be credited in their pension account!
Explainer: Know why the new income tax slab system is extremely unpopular among taxpayers
,