Sports
KL Rahul's big jump in ICC Test Rankings, Captain Kohli is at number five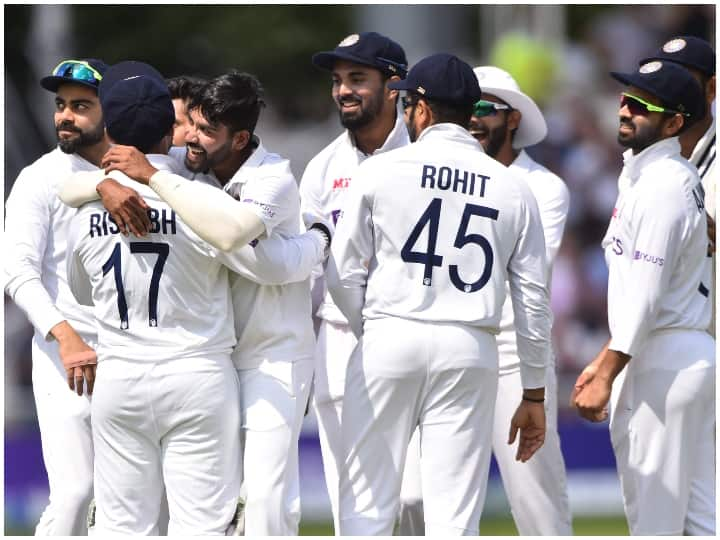 ICC Test Rankings: The Indian Cricket Council (ICC) released the Test rankings on Wednesday. In this, India's opener KL Rahul has got a big advantage. Rahul has moved up 19 places to 37th position. Rahul's ranking has improved due to a scintillating century in the second Test against England at Lord's. Apart from Rahul, captain Virat Kohli remains in fifth place, Rohit Sharma in sixth and Rishabh Pant in seventh place.
Rahul, who re-entered the rankings last week at 56th position, played a key role in India's victory by scoring 129 in the first innings of the second Test. India's Ravindra Jadeja has slipped one place to third in the list of Test all-rounders. Ravichandran Ashwin is at the fourth position in this list.
Mohammad Siraj's 'blast' among fast bowlers
Mohammad Siraj, who performed brilliantly in the second match against England, has moved up 18 places to 38th position. He took four wickets each in both the innings of Lord's Test. Apart from him, Jasprit Bumrah is in 10th place with a loss of one place. Bumrah also took 3 wickets in the second innings of the Lord's Test.
New Zealand captain Kane Williamson tops the list of batsmen
New Zealand captain Kane Williamson is at the top of the latest ICC rankings. England captain Joe Root has reached number two. After the bowlers, then England's experienced fast bowler James Anderson has gained a place. He took five wickets in the first innings against India. Fast bowler Mark Wood is at 37th position. Pat Cummins tops the list of bowlers in the ICC rankings.
Babar Azam of Pakistan ranked 8th
Pakistan captain Babar Azam has moved up two places to eighth after scoring 30 and 55 against West Indies at Kingston. West Indies won the first test by one wicket. West Indies batsman Jermaine Blackwood has moved up nine places to 35th position after playing innings of 22 and 55. All-rounder Jason Holder is up five places to 43rd while captain Craig Brathwaite is up 18 places to 45th.
Also read: T20 World Cup 2021: Steve Smith and Aaron Finch of Australia can play in T20 World Cup, big update regarding fitness
.