Sports
IND vs SA: Captain and coach were seen doing match planning at Boland Park, BCCI shared pictures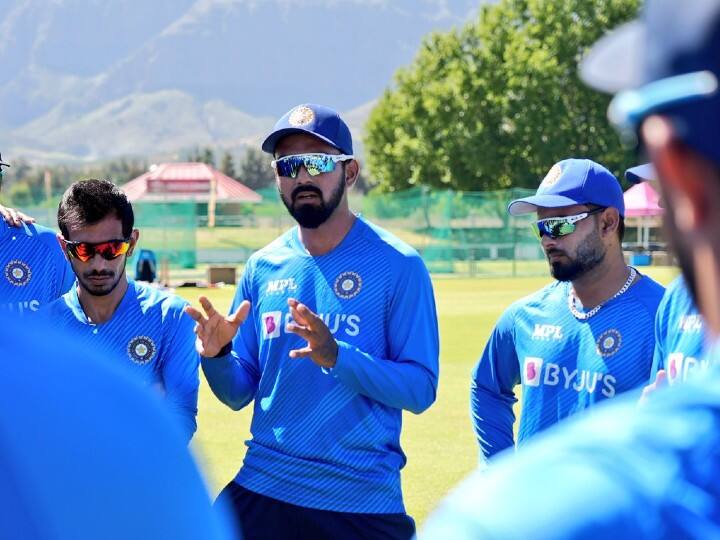 IND vs SA ODI Series: The Indian team, which has lost the Test series against South Africa, is now preparing for the ODI series. Team India has started practice at Boland Park for the three-match ODI series starting from January 19. The first and second ODI is to be played at Boland Park itself. BCCI has shared some pictures of Team India on Twitter.
In the pictures, coach Rahul Dravid and captain KL Rahul are seen doing match planning with the rest of the team. Former captain Virat Kohli is also seen listening carefully to the advice of the coach and the captain in a picture.
ODI MODE

We are here at Boland Park to begin prep for the ODIs#TeamIndia , #SAvIND pic.twitter.com/psMVDaNwbc

— BCCI (@BCCI) January 17, 2022
Head to head record from South Africa
So far 84 ODI matches have been played between India and South Africa. In these, Team India has won 35 matches, while South Africa has won in 46 matches. No result in 3 matches.
IND vs SA Test Series: This happened for the fourth time in Test cricket, without scoring a century, a team defeated the team that scored 2+ centuries in the series.
In South Africa, defeat is twice as much as victory.
The Indian team has played 34 ODIs in South Africa so far. Of these, Team India has won only 10 matches, while the Proteas team has won 22. Here 2 matches are inconclusive.
IND vs SA: South Africa did not reach 250 runs even once in the series, yet won the match, this happened for the first time in Test cricket
When and where will the matches be played?
The first match of this series will be played on 19 January at Boland Park, Paarl. The second match will take place on January 21. It will also be played at Boland Park itself. The third match will be played on 23 January at Newlands Cricket Ground, Cape Town. All matches will start at 2 pm.
,