Sports
IND vs AFG: Rohit-Rahul partnership broke these records against Afghanistan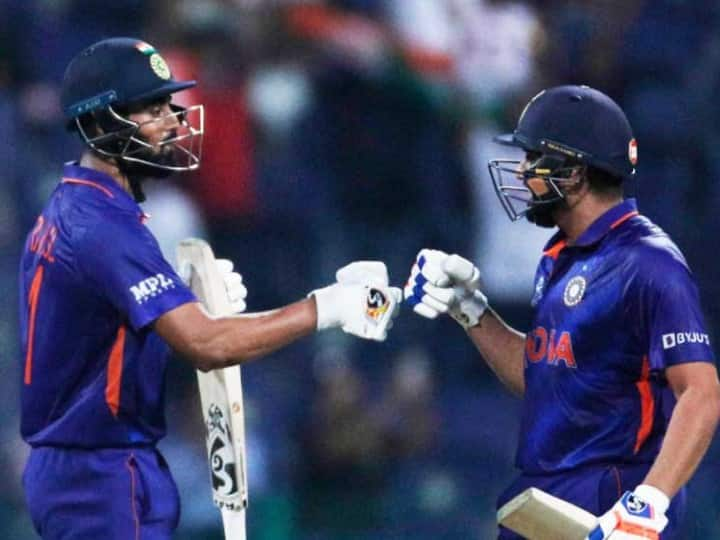 INDvsAFG: Team India has kept its hopes of reaching the semi-finals after defeating Afghanistan by a big margin in the World Cup. The 66-run victory against Afghanistan was an encouraging victory for Team India. The special thing is that the Indian batsmen, who were flop in both the initial matches, scored the biggest score of T20 World Cup 2021 in this match.
The foundation of victory was laid by Team India's opener Rohit Sharma and KL Rahul. Both shared a partnership of 144 runs in 88 balls. Rohit Sharma was dismissed after scoring 74 runs in 47 balls, he hit 8 fours and 3 sixes. The same KL Rahul played an innings of 69 runs in 48 balls. This partnership made 2 records.
Hundred partnership record: In T20 International, Pakistani opener Babar Azam and Rizwan have the record of highest century partnership (5). Right after these, now comes the number of Rohit-Rahul pair. Now there has been 4 century partnership between the two. Earlier, the pair of Rohit Sharma and Shikhar Dhawan have also made four-century partnership.
Highest partnership record in T20: Rohit Sharma and KL Rahul shared a 140-run partnership, which was India's highest partnership ever in T20Is. Earlier this record was in the name of the pair of Virender Sehwag and Gautam Gambhir, who scored 136 runs against England.
More than 1200 runs in 23 innings in the name of Rohit-Rahul pair: Rohit-Rahul's partnership in the match against Afghanistan has brought him to the 5th position in the list of partners with the most runs in T20 International cricket. Before this match, he was at number 12. Rohit-Rahul duo has scored 1212 runs in 23 innings so far. The most runs are named after the pair of Rohit and Shikhar. Both have added 1743 runs in 52 innings.
Why did Varun Chakraborty not play in the match against Afghanistan? BCCI replied
Rahul Dravid becomes the new head coach of Team India, will take over the responsibility of the series against New Zealand
.