Sports
Hasaranga and Chamira will be seen playing in IPL 2021, Sri Lanka Cricket Board gave NOC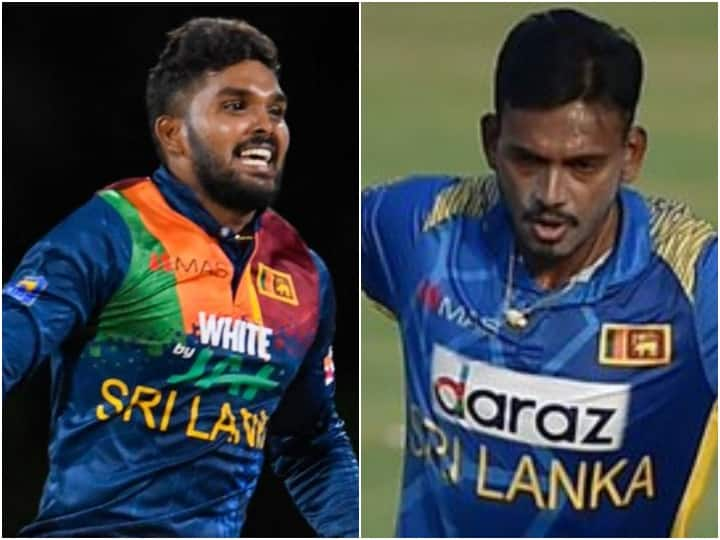 IPL 2021: The Sri Lanka Cricket Board has given a No Objection Certificate to magical leg-spinner Vanindu Hasaranga and fast bowler Dushmantha Chamira to play in the second phase of IPL 2021.
Sri Lanka Cricket issued a statement saying, "The players have been permitted by the SLC in consultation with the Technical Advisory Committee. Both these players have been granted NOC to join the IPL teams. Both the players will join the Sri Lankan team on October 10. Will join together and take part in two practice matches of T20 World Cup qualifiers."
Let us tell you that Hasaranga and Chamira will represent Royal Challengers Bangalore (RCB) in the second phase of IPL 2021 to be held in UAE. Hasaranga has been replaced by Australian leg-spinner Adam Zampa while Chamira has been replaced by Australian all-rounder Daniel Sams.
Hasaranga had a wonderful performance in the limited overs series against India. RCB captain Virat Kohli and the team management were impressed by his performance, after which he was included in the team for the second leg of IPL 2021 to be held in UAE. Hasaranga was proving to be a puzzle for the Indian batsmen.
Time for some trivia about our newest stars, 12th Man Army. The

Loads of talent and fireworks coming our way. ?#PlayBold #WeAreChallengers #IPL2021 #KnowYourChallenger pic.twitter.com/CdtFFwXNxZ

— Royal Challengers Bangalore (@RCBTweets) August 28, 2021
Explosive batsmen like Shikhar Dhawan, Prithvi Shaw, Ishan Kishan and Hardik Pandya were struggling in front of this mystery spinner. In such a situation, it is believed that Hasaranga will play in all the matches. However, if RCB's team reaches the final, then both these Sri Lankan players will not be able to take part in it. Because Sri Lanka Cricket has ordered both of them to join the team on 10 October. RCB's campaign in the second leg of IPL 2021 will begin with a match against Kolkata Knight Riders on 20 September in Abu Dhabi.
.