Business
GST Council: Relief to the general public, the increased rate of GST on clothes will not be applicable from January 1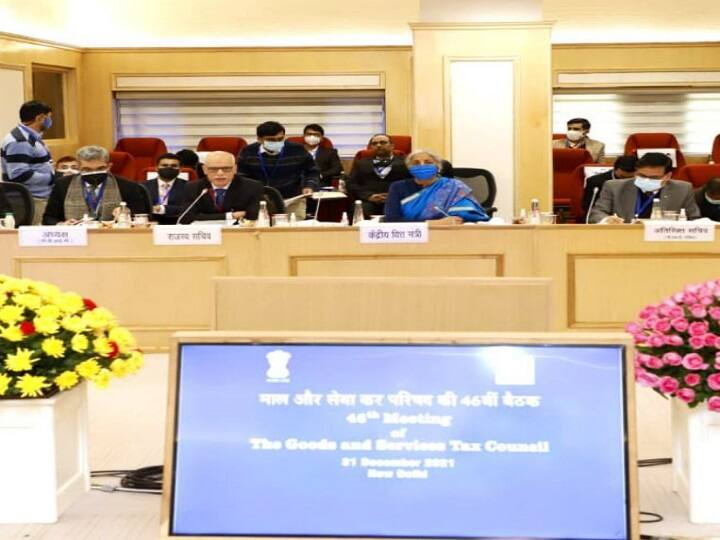 GST Rules: The GST Council, headed by Finance Minister Nirmala Sitharaman, today withdrew the decision to increase the rates of GST on clothing. The GST Council had earlier decided to increase the rates of GST on clothing and decided to increase it from 5 percent to 7 percent. Several states and textile unions were demanding the withdrawal of this decision.
Discussion on postponing increased GST on textile sector
GST Council had decided that from January 1, 2022, GST on textile products would be increased from 5 per cent to 12 per cent, but state governments and The textile industry was opposing the increase in the GST rate. Therefore, in today's meeting of the GST Council, there was a discussion on postponing the decision to increase the GST on clothing from 5 percent to 12 percent and its decision was taken. It has been given that Finance Minister Nirmala Sitharaman will hold a press conference today at 3 pm (tentative time) and will give information about the decisions of the GST Council. PIB's tweet regarding this has been retweeted from the Ministry of Finance.
[tw]https://twitter.com/PIBHindi/status/14768207431191105541?s=20[/tw]
Many states including Delhi had protested
In the last meeting of the council held on September 17, it was decided to revise the GST rate on footwear and clothing. Delhi Deputy Chief Minister Manish Sisodia said that this decision is not friendly to the common man and it should be withdrawn. Tamil Nadu Finance Minister P Thiagarajan said that this single agenda of the GST Council meeting is being supported by many states and this move should be stopped.
Also read- ITR Filing Last date Today: 5.5 crore tax returns filed so far, 2.15 lakh taxpayers filed ITR in one hour, few hours left
GST has four slabs At present
At present there are four slabs of GST rates. 5 per cent, 12 per cent, 18 per cent and 28 per cent. There is a demand to make one slab by combining 12 per cent and 18 per cent slabs of GST. At the same time, the Finance Minister of the states was opposing the increase in the GST on textiles from 5 percent to 12 percent, after which this decision has been taken.
Read also: Mobile Tariff in 2022: The era of cheap mobile tariffs will end in the new year, after prepaid, those with postpaid connections may face the shock of expensive bills!
,