Sports
Great off-spinner Muttiah Muralitharan made this big disclosure about Rashid Khan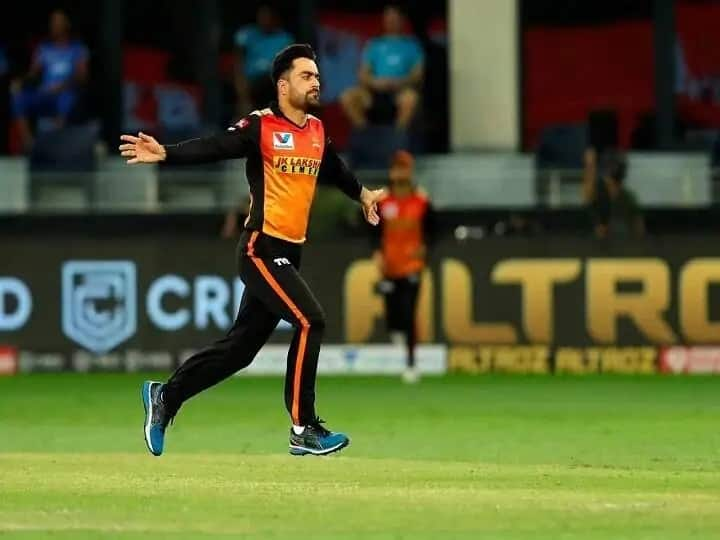 Rashid Khan: Sri Lankan great off-spinner Muttiah Muralitharan believes that Rashid Khan does not give much time to the batsmen to play which makes him a successful bowler in the shortest format of the game. Muralitharan is the spin bowling consultant of Sunrisers Hyderabad in the Indian Premier League (IPL). Rashid represents the Hyderabad franchise in the IPL and Muralitharan has worked a lot with him.
Former Sri Lankan spinner Muralitharan is considered one of the world's greatest spin bowlers. He has 800 wickets in 133 Test matches, while 535 wickets in 350 ODI matches are recorded. At the same time, if we talk about 12 T20 matches, then he has 13 wickets in his name.
Asked about his team's most dangerous bowler Rashid in ESPNcricinfo's On the Ball program, Muralitharan said, "Rashid bowls at a fast pace. Very rarely do you get a chance to play against him easily. If he is short." Even if you bowl the ball, you can't hit it. If you miss reading his googly with your hands, you will get stuck and that's his specialty."
Asked if Muralitharan could read Rashid's balls while standing at the back in the nets, he said, "I have been a No. 10 and 11 batsman all my life. I couldn't read other bowlers, so I would like Rashid." How can I read a good bowler. It is very difficult to read them by hand. Sometimes good Indian batsmen can read their balls but it doesn't happen every time. Foreign batsmen dodge in front of them. If you pitch their ball If you try to read from it, it will be too late."
Hyderabad's team is currently at the bottom of the eighth position in the IPL 2021 points table with two points from seven matches with one win and six losses. Hyderabad will face Delhi Capitals on Wednesday in the second leg of this season of IPL.
read this also:
IPL 2021 PBKS vs RR: Arshdeep Singh took five wickets, Rajasthan team was reduced to 185 runs
Happy Birthday Chris Gayle: On the 42nd birthday of explosive batsman Chris Gayle, Yuvraj Singh congratulated him in a special way, watch video
.