Uncategorized
Gold Silver Price Today: Gold price closed with a slight increase, silver's shine remains intact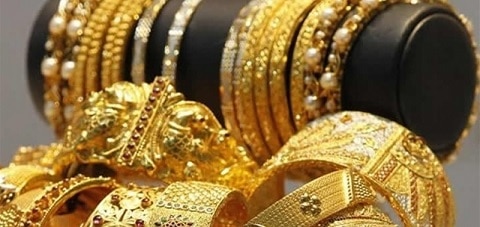 Gold and Silver Prices: There has been a slight increase in gold prices in Delhi. With an increase of Rs 17, the price of gold fell to Rs 47,869 per 10 grams. Whereas in the last trading session, gold had closed at Rs 47,852 per 10 grams. According to experts, gold prices have risen today due to the weakness in the rupee.
There has also been an increase in the prices of silver. The price of silver has increased by Rs 444 to Rs 64,690 per kg. It was Rs 64,246 in the previous trading session.
There has been no change in the prices of both gold and silver in the international market. Gold is trading at $ 1846 per oz and silver at $ 24.85 per oz.
Gold rises after Diwali
According to market experts, gold prices continue to rise after Diwali. According to the report released by Motilal Oswal, soon gold prices can go to the level of Rs 53000. So in such a situation, if you buy gold at this level, then you can make good profits in the coming days.
You can check gold rate through this number
You can also check the price of gold sitting at your home. According to the Indian Bullion and Jewelers Association, you can check the price by just giving a missed call to the number 8955664433. Your message will come on the same number from which you message.
check gold is real or fake
Apart from this, if you are buying gold, then it is also important to check its purity whether you are taking fake gold or not. For this you can use the government app. You can check the purity of gold through 'BIS Care app'. Apart from this, you can also complain through this app. If the license, registration and hallmark number of the goods is found to be wrong in this app, then the customer can complain about it immediately. Through this app (Gold), the customer will also get information about registering a complaint immediately.
read this also:
Airtel Prepaid Mobile Tariff Hike: Mobile recharge became expensive, Airtel increased prepaid tariff, now it's the turn of other companies!
Rakesh Jhunjhunwala Backed Star Health IPO: Star Health's IPO may open on November 30, aims to raise Rs 7500 crore
,