Business
Gold & Silver Price: Both gold and silver became cheap, know at what rate gold and silver will be available today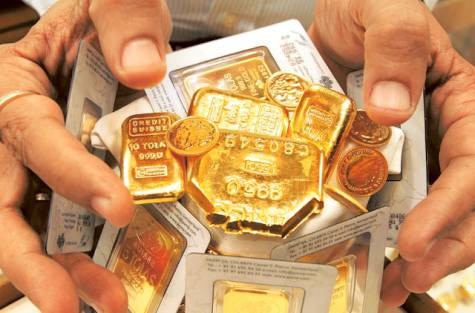 Gold Silver Rate Today: In the first trading session of the new year 2022, today gold and silver are trading with a fall. There is a slight decline in gold (Dold Price Down) while silver is trading with a fall of more than Rs 225. So today both gold and silver are trading with weakness i.e. in red mark.
How are the rates of gold and silver on MCX
Today both gold and silver are trading with a fall on the Multi Commodity Exchange. The February futures of gold have become 0.06 percent cheaper by Rs 27 and today gold is trading at Rs 48,072 per 10 grams. If we look at the price of silver, today it is moving towards showing a fall of around Rs 250. Silver is trading at Rs 62,434 per kg today, becoming cheaper by Rs 226.00 or 0.36 per cent on March futures.
Gold and silver prices in global markets
Gold and silver are also trading with a fall in the global market today. Gold is seeing a fall of $ 3.95 per ounce and it is trading at $ 1824.80 an ounce with a weakness of 0.22 percent. Apart from this, talking about silver, silver is trading down 0.78 percent at $ 23.17 an ounce.
Mixed reasons behind the fall in the price of silver
At present, the price of silver is continuously coming down in the country and the reason behind this is that apart from the reduced demand from the bullion market, there is also a decrease in demand from industrial units. Most of the demand for silver is seen from these two classes and due to the decrease in demand from them, there is a continuous slowdown in silver prices.
Also read IPO Watch: IPO market will be buzzing in January-March quarter, these companies will get a chance to invest money and earn
Pay premium once in LIC Saral Pension Scheme and get pension for life, this scheme will make life great
,