Uncategorized
Gold prices fall, silver's shine has faded, check new rates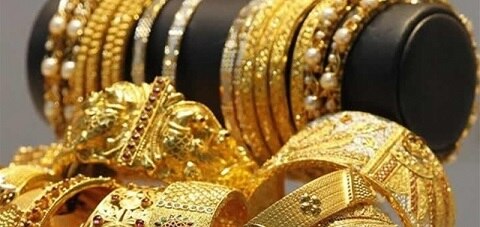 Gold Silver Prices On 6th January 2022: The luster of gold and silver seems to be fading in the bullion market. On Thursday, gold fell by Rs 284 to close at Rs 46,700 per 10 grams in the bullion market. According to HDFC Securities, this fall has been in line with the fall in the international price of the precious metals. In the last trading session, gold had closed at Rs 46,984 per 10 grams.
The silver glare is missing. Silver prices have also declined by Rs 1,292 per kg in the bullion market. On Thursday, the price of silver has closed at Rs 59,590 per kg. It had closed at Rs 60,882 per kg in the last trading session. In the international market, gold prices fell to $ 1,800 an ounce, while silver prices remained almost unchanged at $ 22.34 an ounce.
Also read: DA Hike Update: Omicron has postponed the decision to give dearness allowance to central employees and pensioners?
HDFC Securities Senior Analyst (Commodities) Tapan Patel said, "Gold fell by half a percentage point on Thursday to $1,800 an ounce on the New York-based commodity exchange Comex. This led to a fall in the prices of gold here. ,
Also read: PM Kisan Pension Yojna: There is a bank account in PM Kisan Samman Yojana, so now the beneficiaries will get Rs 36,000 pension too, know the full news
The gold and silver business of the country is also troubled. Due to the Corona epidemic and the new variant Omicron, restrictions have been imposed in the coming wedding season, due to which there may be a big decline in the sales of gold and silver. Gold prices are also seeing a fall due to the decrease in demand.
,