Business
Gold and silver prices fall, check rates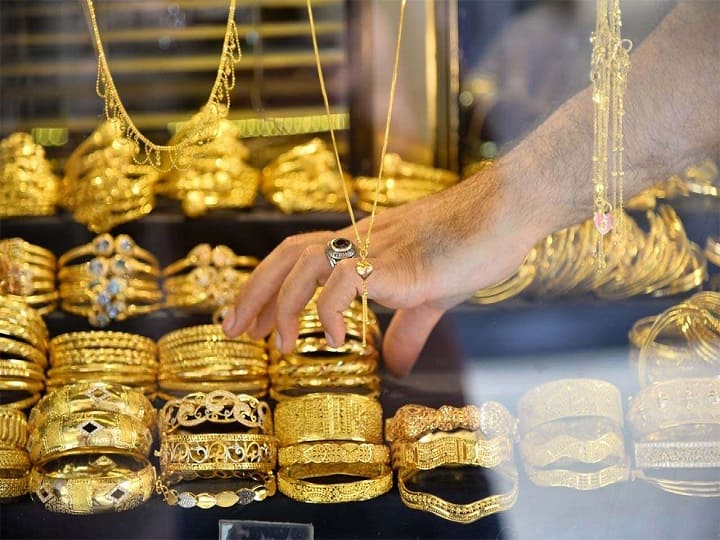 Gold price on 5 October 2021: There is good news for those who buy gold-silver. Gold and silver have become cheaper today in the Indian market. Gold futures on MCX are trading 0.23 percent down at Rs 46.779 per 10 grams. Apart from this, silver futures (Silver price today) are down by 0.5 percent at the level of Rs 60,651 per kg. At the same time, in the last trading session, the price of gold had increased by 0.8 percent and silver had seen a jump of 0.65 percent.
Check Rates in Global Market
Apart from this, talking about the global market, the spot gold was down by 0.4 percent at $ 1,761.69 an ounce, while in the last trading session, the price of gold was $ 1,770.41 an ounce here. Apart from this, the dollar index was up 0.22 percent at 93.990.
9490 cheaper than record high
In August 2020, the price of MCX Gold had reached the level of Rs 56,200 per 10 grams. Accordingly, even today, there is a fall in the prices of gold by Rs 9490 per 10 grams. If you buy gold from the market at today's price, then you are getting full Rs 9490 cheaper than the record level.
Check latest rates like this sitting at home
You can also check gold prices sitting at your home. According to the Indian Bullion and Jewelers Association, you can check the price by just giving a missed call to one number. Your message will come on the same number from which you message.
Know what is the opinion of market experts?
According to market experts, till Diwali, gold prices can see an increase of 4 to 5 thousand rupees. Anuj Gupta of IIFL Securities said that the price of gold in the international market is currently under pressure, but may increase in the coming time.
Read also:
$ 90 million cryptocurrency went to users due to bug, CEO appeals to return
Stock Market Today: Sensex opens 65 points lower, Nifty at 17,679 amid weak global cues
.