Sports
Gautam Gambhir will be the mentor of Lucknow's IPL team, made this former veteran player the head coach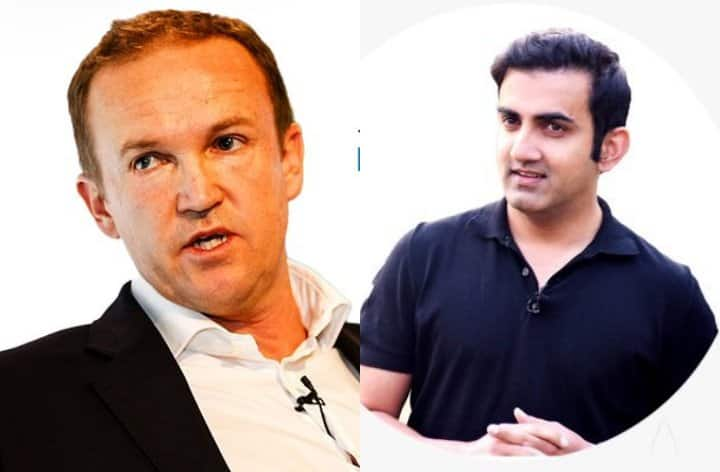 Lucknow IPL Team Gautam Gambhir Mentor and Andrew Flower Head Coach: The new IPL team Lucknow has started preparations before the tournament. Lucknow has chosen former veteran cricketer Gautam Gambhir as a mentor. Lucknow Franchisee has informed its fans through Twitter. However, before this, on December 18 last year, Gambhir himself had tweeted and told that he would play the role of mentor. The franchise has appointed Andy Flower as the head coach. Flower, a former Zimbabwean cricketer, has previously coached the teams of England and West Indies.
The franchise of Lucknow has made its official Twitter handle. Now looking for the name of the team. After creating the Twitter handle, he tweeted related to Gautam Gambhir and Andy Flower and told that both have been given important responsibility of the team. After becoming the Twitter handle of the team, Gambhir tweeted a welcome, on which the fans of Lucknow are giving a lot of reactions.
Shardul Thakur Record: Shardul Thakur made a record in Johannesburg, the memes of 'Lord Shardul' went viral on social media
,@GautamGambhir Smile, you are in Lucknow.#GautamGambhir #TeamLucknow #TeamMentor #IPL #IPL2022 pic.twitter.com/xMTNs22wJo

— Official Lucknow IPL Team (@TeamLucknowIPL) January 4, 2022
Time to bloom with our head coach #AndyFlower, Welcome aboard!#TeamLucknow #IPL #IPL2022 pic.twitter.com/xhTf8JCGQH

— Official Lucknow IPL Team (@TeamLucknowIPL) January 4, 2022
Lucknow IPL Team: 'Where is the stamp? Show', Lucknow's IPL team gave an interesting answer to the question of Rajasthan Royals
Gautam Gambhir, a former veteran of Team India, has been the captain of Delhi Capitals. He has done brilliantly in IPL on many occasions. Before this, he has given a strong performance for Team India. Gambhir has scored 932 runs in 37 T20 International matches. During this he has scored 7 half-centuries. Gambhir has scored 4154 runs in 58 ODIs.
Talking about Andy Flower, he has been an experienced player and then he also cleaned his hands in coaching. He has scored 6786 runs in 213 ODIs. During this, Andy has scored 4 centuries and 55 half-centuries. He has scored 595 runs in 21 T20 matches.
,