Sports
Gautam Gambhir inaugurates EDPL Trophy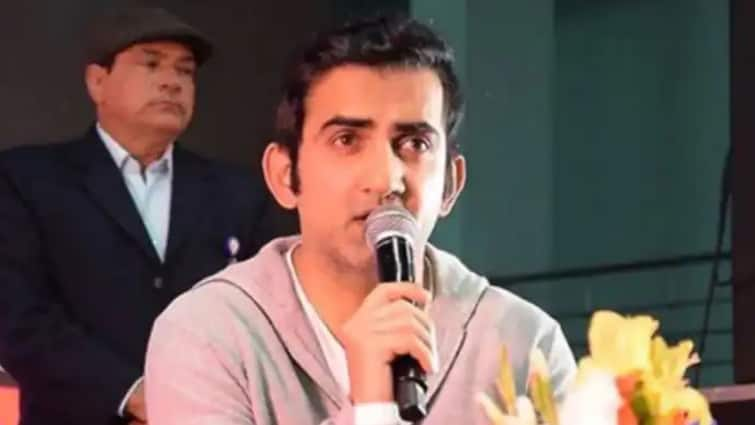 East Delhi Premier League: Gautam Gambhir announced the East Delhi Premier League (EDPL) at the newly constructed Yamuna Sports Complex and the virtual inauguration of the renovated Yamuna Sports Complex was done on 10 September. At the same time, today the first glimpse of the EDPL trophy was seen at the Leela Convention Hotel in East Delhi. The team and jersey of the selected players were also inaugurated.
The project has cost around Rs 9.25 crore and the ground will host both archery as well as cricket. The winner will get a prize money of Rs 30 lakh, while the runner up will be given a prize money of Rs 20 lakh. Along with this, Man of the Match, Man of the Series will also be declared.
Trying to give chances to the best players: Gautam Gambhir
Gautam Gambhir, BJP MP from East Delhi and former cricket player, says that, "This is not an opportunity to find any political opportunity, but to find the best player and give a chance to the best player. In my memorandum, this Premier League is called Nothing was said about it but still we have started EDPL to create opportunities for the players looking for opportunities for cricket as per the need. He further said that, "We had a 21-year-old child who does not have parents, he prepares and he has a severe shortage of resources. We have reached out to such children and have given these children a chance."
Gautam Gambhir said that, "We had given strict instructions that even if someone does not have good clothes, shoes or slippers on his feet, but he must get equal opportunity to show his talent." He further said that, "The East Delhi Premier League will be held in the second week of November this year in which teams from 10 constituencies will participate in East Delhi. Players in the age group of 17 to 36 years will play in the tournament."
Along with cricket, the focus will also be on Archery
During the interaction with the media, Gambhir says that, "Yamuna Sports Complex was upgraded not only for cricket but also for archery. The thinking is that children of East Delhi should get a chance to play. The teams have been selected. It is a positive thought that every child should get experience and opportunities."
Gautam Gambhir said in the end that, "Winner will get 30 lakh rupees, runner up will get 20 lakh rupees, along with man of the match, man of the series. Time has come to move the country from cricketing nation to sporting nation." The way you have earned a name in cricket, you have to earn in sports as well. Every world class tournament will be well organized.
Read this also.
UP Election: Amit Shah will see Braj-West, JP Nadda to handle Gorakhpur-Kanpur, BJP has made a 'blueprint' to win the booth
India-China Talks: Will the lock of tension open now? India-China meet for 14th time to resolve LAC dispute
,