Uncategorized
Gautam Adani Becomes Richest Indian: Gautam Adani Becomes Richest Person Of The Country, Know How To Get Ahead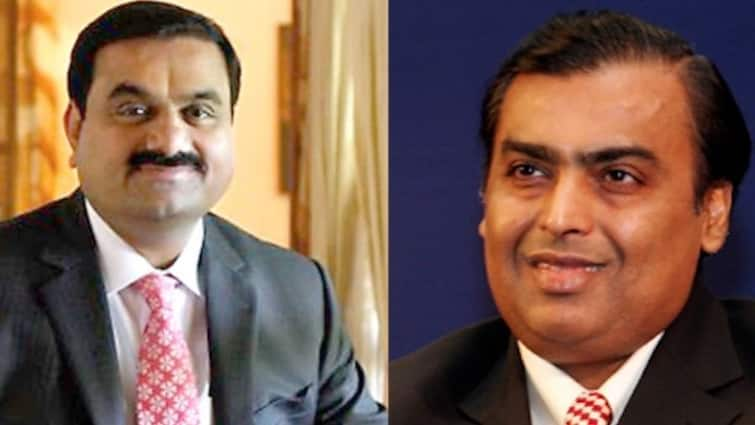 Gautam Adani Becomes Richest Indian: Gautam Adani of Adani Group has come first in terms of richest Indian in India and has once again left behind Mukesh Ambani. According to the Realtime Data Networth list of Forbes, Gautam Adani's wealth has exceeded that of Mukesh Ambani.
Why Gautam Adani became richest
The reason for this is the huge fall of the last two days in the domestic stock market, due to which the shares of Reliance Industries have also slipped. For this reason, the net worth of Mukesh Ambani's Reliance Group has decreased. At the same time, such a huge sell-off was not seen in the shares of Adani Group and the net worth of Gautam Adani has remained the same. Yesterday i.e. on January 25, Gautam Adani overtook Mukesh Ambani in terms of earnings and settled on the chair of India's richest person.
How Mukesh Ambani left behind
According to the real-time net worth data of Forbes, Gautam Adani's wealth is at $ 90 billion, or Rs 6.72 lakh crore, while the net worth of Mukesh Ambani has come down to $ 89.8 billion or Rs 6.71 lakh crore. For a long time, a tough competition is being seen at number one in the list of richest and richest people in India. This contest is mainly between two people, in which the long-standing Mukesh Ambani and the head of the Adani Group, Gautam Adani.
Adani ranked 11th in the world according to Forbes
In terms of earnings, Adani's number in the world is 11th according to this data, which is according to the realtime data of Forbes. Now on 26th January i.e. on this day the stock market is closed, due to which even today Gautam Adani's wealth is more than Mukesh Ambani. In January, the net worth of Adani group companies has seen an increase of 6 per cent to 45 per cent, while the shares of Reliance Industries have fallen drastically in the last two days. Due to this, Adani has achieved the title of being the richest person in India by coming ahead of Mukesh Ambani.
read this also
Petrol-Diesel Price: Continuous increase in the price of crude oil, the country is not expected to increase the price till March 7, know why
Very important news for customers of SBI, PNB, Bank of Baroda, these rules are going to change in these banks from February 1
,