Business
Gas cylinder has become expensive from today, more money will have to be spent for cooking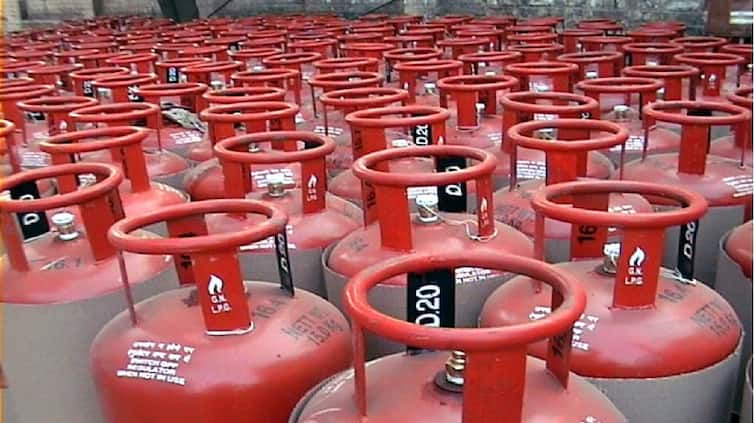 Gas Cylinder Price Hike: The burden of inflation is increasing on the general public. After the rates of petrol-diesel increasing every day, the prices of domestic gas cylinders have also increased today. From now on you will have to spend 15 rupees more to buy a gas cylinder. Government oil companies have increased the rates of non-subsidised LPG gas cylinders. At the same time, earlier on October 1, the prices of 19 kg commercial gas cylinders were increased.
Rates hiked in all metros
Let us tell you that LPG cylinders have become expensive in all metros including the capital of the country, Delhi, Mumbai, Kolkata and Chennai. Let's check what is the rate of 14.2 kg gas cylinder in your city-
Non-Subsidised Gas cylinder price on 6 October 2021
Delhi – Rs 899.5
Kolkata – Rs 926
Mumbai – Rs 899.5
Chennai – Rs 915.5
Cylinder price in Patna is around Rs 1000
Apart from this, the price of LPG cylinder has reached Rs 998 in Patna, the capital of Bihar. It is believed that the prices of gas cylinders have been increased due to rising crude oil prices across the world. If crude oil prices continue to rise at this rapid rate, then the price of domestic gas cylinder may soon reach Rs 1000.
LPG cylinder became costlier by Rs 25 on 1st September
Let us tell you that on September 1, the price of 14.2 kg non-subsidized domestic LPG cylinder was increased by Rs 25. Earlier, on August 18, petroleum companies had increased the prices of gas cylinders by Rs 25.
Commercial cylinders became expensive on October 1
On October 1, the rates of commercial cylinders were increased. In Delhi, the 19 kg commercial LPG cylinder was increased from Rs 1693 to Rs 1736.50. It was Rs 1805.50 in Kolkata, Rs 1685.00 in Mumbai and Rs 1867.50 in Chennai.
Check your city price from the official link
You can check the rates of your city by visiting the official website of Indian Oil. Apart from this, you have to click on this link https://www.iocl.com/pages/indane-cooking-gas-overview. Here you will be given the prices of both subsidized and non-subsidized cylinders.
Read also:
Petrol price today: Shock to the general public! Petrol-diesel became expensive for the second consecutive day, know how much the rate increased here
Multibagger Stock Tips: On October 6, you have to keep an eye on these stocks, they can benefit you
.