Sports
Ganguly said on Virat leaving Test captaincy – it is his personal decision, BCCI respects it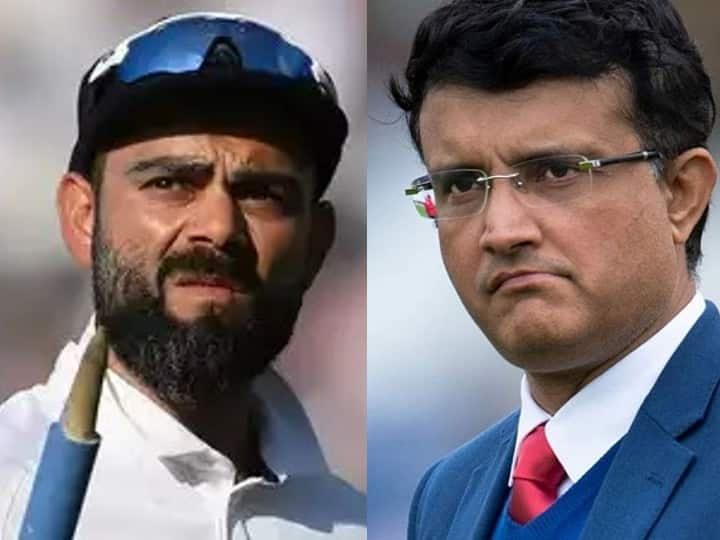 Virat Kohli Test Match: On Virat Kohli's decision to step down as Test captain, BCCI President Sourav Ganguly has said that it is his personal decision and BCCI respects this decision. He also said that Virat will be an important member to take the team to new heights in future.
This response of Sourav Ganguly came through a tweet late night. He wrote, 'Indian cricket progressed rapidly in every format under the leadership of Virat. The decision to step down from the captaincy is his personal decision and BCCI respects it. He will be an important member to take the team to new heights in future.
Under Virats leadership Indian cricket has made rapid strides in all formats of the game ..his decision is a personal one and bcci respects it immensely ..he will be an important member to take this team to newer heights in the future.A great player .well done ..@BCCI @imVkohli

— Sourav Ganguly (@SGanguly99) January 15, 2022
Significantly, Virat Kohli, who left the captaincy of Team India in T20 and ODI matches, will no longer be the captain in Test matches as well. He announced to leave the captaincy through a tweet on Saturday evening. His decision, which came a day after the defeat in the Test series against South Africa, was surprising.
— Virat Kohli (@imVkohli) January 15, 2022
Also read: IND vs SA Test Series: This happened for the fourth time in Test cricket, without scoring a century, a team defeated the team that scored 2+ centuries in the series
Virat was stripped of captaincy of ODI matches before South Africa tour
Virat Kohli had already left the captaincy of T20 International matches. Last year's T20 World Cup was Virat's last T20 tournament as captain. After this he was also stripped of the captaincy of ODI matches. In his place, Rohit Sharma was given the command of T20 and ODI team. There were also reports of differences between BCCI and Virat Kohli regarding this.
Also read: IND vs SA: South Africa did not reach 250 runs even once in the series, yet won the match, this happened for the first time in Test cricket
Virat Kohli vs Sourav Ganguly
After being removed from the captaincy of ODIs, a press conference of Virat Kohli caused an uproar in Indian cricket. Kohli had said in the press conference that he had received information about his removal from the ODI captain from the BCCI officials just an hour before the decision was made public. His statements in this press conference were in complete contrast to Sourav Ganguly's statements. The differences between Ganguly and Kohli were revealed from this press conference. BCCI was angry on Virat Kohli coming in front of the media like this. It was also revealed in many reports that after the South Africa Test series, the blame may fall on Virat Kohli.
,