Sports
Gaikwad calls the innings against MI the best ever, credits Dhoni and the management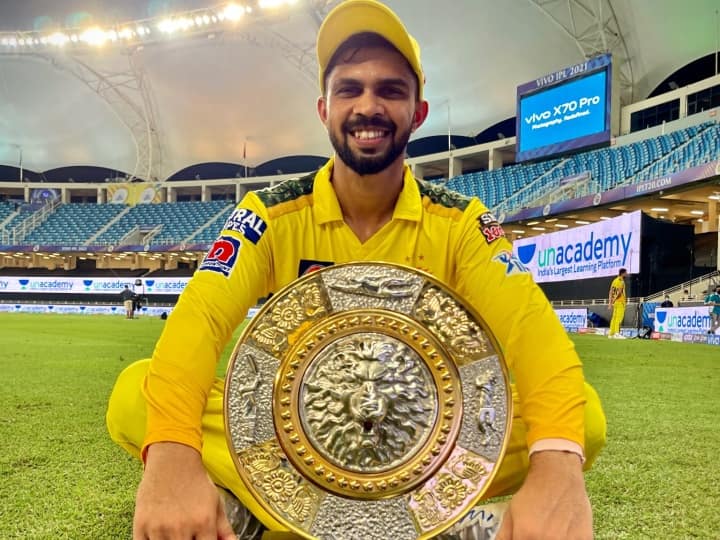 Chennai vs Mumbai: In the first match of the second phase of IPL 2021, Chennai Super Kings defeated Mumbai Indians by 20 runs yesterday. Playing first in this match, Chennai had a very poor start and the team had lost four wickets at the end of the powerplay. In such a situation, young opener Ruturaj Gaikwad, showing exceptional batting and temper, kept the command of the team from one end. Gaikwad proved to be the hero of this victory of CSK by playing an unbeaten 88. Gaikwad has described this innings as the best innings of his career so far. Along with this, he has credited his success to the support of captain MS Dhoni and the team management.
'Player of the match' Ruturaj Gaikwad said after the match, "The kind of pressure we were under, this is my top innings so far. It took me a lot of effort to score runs in the beginning. 10-12 My target was to keep wickets till the overs. After that my eyes were to take the team from 120 to 130 runs. Our hard work paid off in the last overs of the match and the score of 140 to 150 seemed possible.
Credit given to Dhoni and team management's support
Ruturaj Gaikwad also said, "It was just a matter of spending time on the pitch. Mahi bhai and CSK management, once they support you, they don't give you a chance to think about anything other than positive things. The tour and the preparations we have made by coming here have helped me a lot."
At the same time, he said, "Initially the pitch was getting swing and seam movement for the fast bowlers. So I decided that the man would take risks against the spinners and try to hit big shots. Jadeja had also come on the field, so I had to take my own shots. Had to take chances."
Gaikwad's fourth consecutive century in UAE
Opener Ruturaj Gaikwad and Ravindra Jadeja shared an 81-run partnership for the fifth wicket after four wickets fell for just 24 runs. This is Gaikwad's fourth consecutive fifty in the UAE. During his half-century innings, he hit 9 fours and four sixes. During this, he also carried out a quick partnership of 39 runs with Dwayne Bravo. Bravo scored 23 runs in just eight balls with the help of three sixes.
read also
RCB vs KKR: Today, KKR will compete with Virat Sena, know the story of both the teams.
RCB vs KKR: Today there will be a clash between Virat Army and Morgan's genius, the match will start at 7.30 pm in Abu Dhabi
.