Business
Free trade agreement between India and Britain can be agreed soon, Britain's Prime Minister's Office gave these indications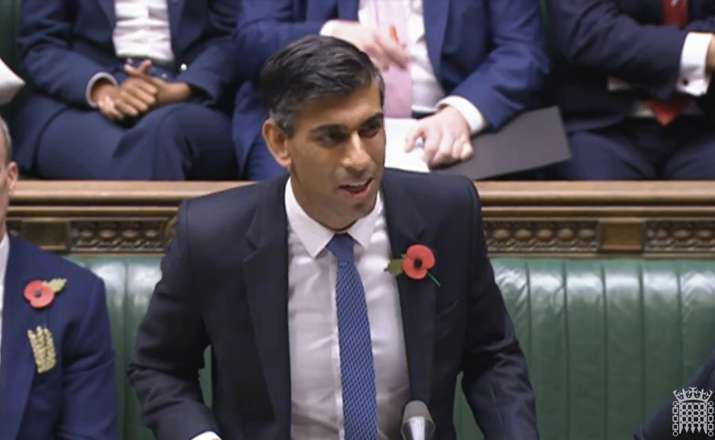 India And a free trade agreement (FTA) between the UK can be agreed soon. Talks are going on for a long time in both the countries regarding this important issue. Now after Indian-origin Prime Minister Rishi Sunak, the hope has increased that this agreement can be done soon. Indications of this have also been received from the Prime Minister's Office of Britain. In fact, Britain's Prime Minister's Office said on Wednesday that the new Prime Minister Rishi Sunak is committed to a balance agreement. Britain's Prime Minister's Office '10 Downing Street' said that the focus is on a balanced trade deal that is beneficial for both sides. A spokesman said, "Both sides are committed to this, with intensive talks under the leadership of the Department of International Trade." It further said, "Prime Minister Sunak had a very warm conversation with Prime Minister Modi last week. We will not compromise on quality. We will sign a balanced agreement, an agreement that is in the best interest of both parties. However, the commitment of both the parties remains.
Speeding up after PM Modi and Sunak Varta
In the recent talks between Indian Prime Minister Narendra Modi and Rishi Sunak, the two leaders agreed on the importance of early conclusion of a comprehensive and balanced free trade agreement. Modi had given this information in a tweet. Modi had said that he and Sunak also agreed on the importance of early conclusion of a comprehensive and balanced free trade agreement. Responding to Modi's tweet, Sunak said, Britain and India share a lot in common. I am excited about what our two great democracies can accomplish in the years and months ahead as we deepen our security, defense and economic partnership. It is worth noting that India and Britain had started talks for FTA in January this year and the informal target was to complete the talks by Deepawali. However, the deadline was missed due to lack of consensus on several issues. Sunak has been a supporter of the Free Trade Agreement recently signed between India and Britain. The objective of this agreement is to liberalize norms and reduce customs duties to promote trade in goods and services, apart from promoting investment.
Britain is working
Recently, UK's International Trade Secretary Greg Hands said in response to a question by the International Trade Secretary that we have already completed most of the talks on the FTA issue with India and the next round of talks will be started soon. "A strong FTA can strengthen the economic ties between the UK and India. It could help families and communities grow the UK economy to over £3 billion by 2035." Hands said the FTA could make it cheaper for UK companies to sell in India's dynamic market. This can help accelerate economic growth and support jobs in every country and region. He said that India is certainly an 'economic superpower', which is projected to become the third largest economic power in the world by the year 2050.
Latest Business News
function loadFacebookScript(){
!function (f, b, e, v, n, t, s) {
if (f.fbq)
return;
n = f.fbq = function () {
n.callMethod ? n.callMethod.apply(n, arguments) : n.queue.push(arguments);
};
if (!f._fbq)
f._fbq = n;
n.push = n;
n.loaded = !0;
n.version = '2.0';
n.queue = [];
t = b.createElement(e);
t.async = !0;
t.src = v;
s = b.getElementsByTagName(e)[0];
s.parentNode.insertBefore(t, s);
}(window, document, 'script', '//connect.facebook.net/en_US/fbevents.js');
fbq('init', '1684841475119151');
fbq('track', "PageView");
}
window.addEventListener('load', (event) => {
setTimeout(function(){
loadFacebookScript();
}, 7000);
});
,