Sports
Former Pakistan cricketer Shoaib Akhtar made a big disclosure about superstar Salman Khan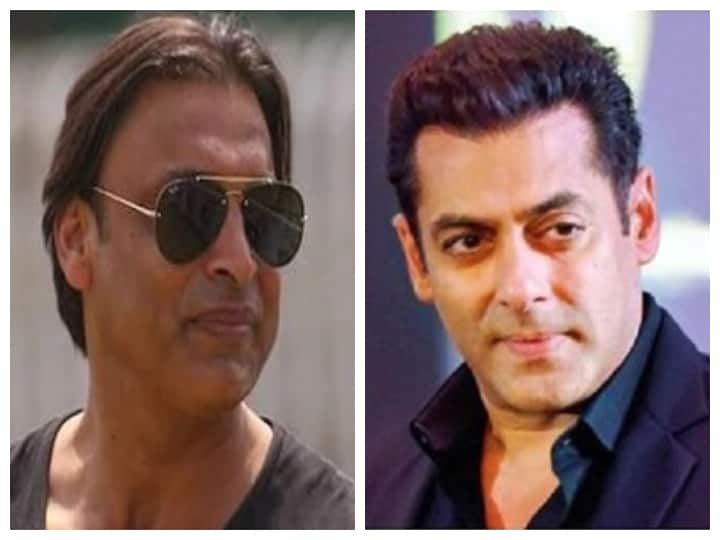 Shoaib Akhtar Disclosure: Former Pakistan fast bowler Shoaib Akhtar has made a shocking disclosure about Bollywood star Salman Khan. He told that once he was roaming on the streets of Mumbai with a bike, when the police followed him for not following the traffic rules. Shoaib Akhtar panicked and went straight to Salman Khan's house and there Salman pacified the whole matter. Also fed them very tasty food.
During a conversation with a sports website, Shoaib Akhtar praised Salman Khan and Shahrukh Khan. He described Salman Khan as having a big heart. During this, he shared all these things. Shoaib told that he misses the love he got from the people of India. He is praying for the improvement of relations between the two countries so that he can come to India and relive the memorable moments.
The former cricketer told that he has a good friendship with Shahrukh Khan and Salman Khan. He told that both these Bollywood stars have given him love like younger brothers and he still misses every moment spent with them. Shoaib Akhtar told that it has been 5 years since he came to India and he is eagerly waiting to come here again.
Shoaib Akhtar is one of those cricketers of Pakistan, who openly express his opinion on all issues. He has a lot of fan following in India and he keeps mentioning it from time to time. Akhtar was one of the best fast bowlers of his era in Pakistan. He played 46 Tests, 163 ODIs and 15 T20 matches for Pakistan.
Also read: IPL 2021: Chennai Super Kings started training, MS Dhoni and Suresh Raina were seen in this look
.