Sports
Djokovic looked helpless against Medvedev in the final, broke his racket in anger, watch video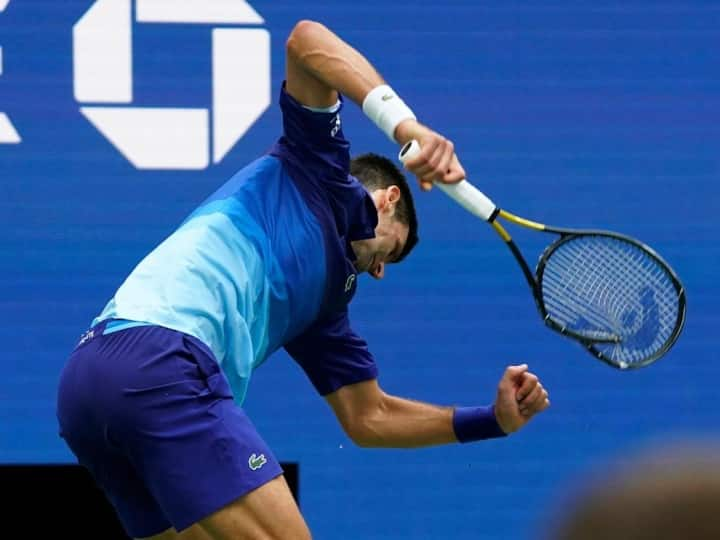 US Open 2021: When Serbia's tennis star and world number one Novak Djokovic landed at the Arthur Ashe Stadium today, he was eyeing two records to his name. The first is the dream of completing the 'Calendar Year Grand Slam' and the second is to win his 21st Grand Slam title, overtaking Rafael Nadal and Roger Federer in the title race. Daniil Medvedev of Russia but entered the field with a different intention. He did not give a single chance to Djokovic in this match. Djokovic looked helpless throughout the match in front of Medvedev's strong forehand, excellent backhand and accurate groundstrokes. At one point, Djokovic became so frustrated that he smashed his racket to the ground in anger.
Djokovic had no answer for Medvedev's brilliant game and court coverage. He was constantly seen in anger during the final match. After losing a point in the fourth game of the second set, the 34-year-old Djokovic became so furious that he started slamming his racket on the ground. He kept hitting the racket on the ground till it broke. Medvedev won the match in straight sets 6-4, 6-4, 6-4. This is the first Grand Slam title of Medvedev's career.
Djokovic was 'disqualified' after hitting the line judge last year
.