Sports
Djokovic again in detention after visa cancellation, suspense on playing Australian Open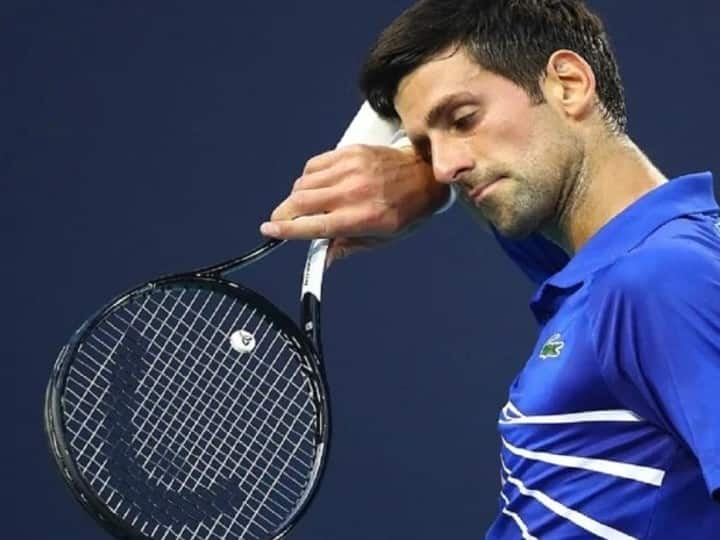 Novak Djokovic vs Australian Government: World number one tennis player Novak Djokovic has once again been taken into custody in Australia. The Australian Authority on Friday (14 January) revoked his visa and called him a threat to the common people. Against this, Djokovic has once again appealed to the court. He will be kept in custody in a hotel in Melbourne till the completion of the trial.
According to court documents, 34-year-old Djokovic is being detained in Melbourne as hearings on his appeal against the decision to leave Australia will continue. On Saturday and Sunday (January 15-16) there will be an emergency hearing of the matter in the Federal Court. It will be clear only after the completion of the hearing whether Djokovic will be able to play the Australian Open this time or not. Earlier, Djokovic has also been summoned to come to the immigration office in Melbourne. Australia's Immigration Minister Alex Hawke says that Djokovic's presence in Australia is inciting people's sentiments against the vaccine in the country.
World number-1 tennis player Novak Djokovic was not allowed to enter Australia in the first week of January due to non-vaccination and non-applying under the rules. His Australia visa was revoked after he was detained at Melbourne airport for nearly 10 hours. Djokovic appealed against this in court, from where he was allowed to play the Australian Open, but his visa was canceled again by the Australian government.
Novak Djokovic Visa Issue: Now Djokovic's family came to the fore, said- son became a victim of dirty politics, Australia kept him captive
Djokovic is against the necessity of the vaccine
Novak Djokovic has been continuously opposing the necessity of the vaccine. He also wanted to participate in the Australian Open without getting vaccinated. For this, he had also applied for a visa giving medical exemption. Djokovic was also exempted from the Kovid-19 vaccination at the Australian Open but his visa was canceled by the Australian Authority upon his arrival in Melbourne.
Only 2 days left in Australian Open
Australian Open is starting from 17 January. Novak Djokovic was the winner here last time. So far Djokovic has won 20 Grand Slam titles. Roger Federer and Rafael Nadal also have 20-20 Grand Slam titles registered. There is now a competition between these three to win the most Grand Slam titles.
,