Sports
Dinesh Karthik will be separated from the commentary team after the third test, has taken an important decision for KKR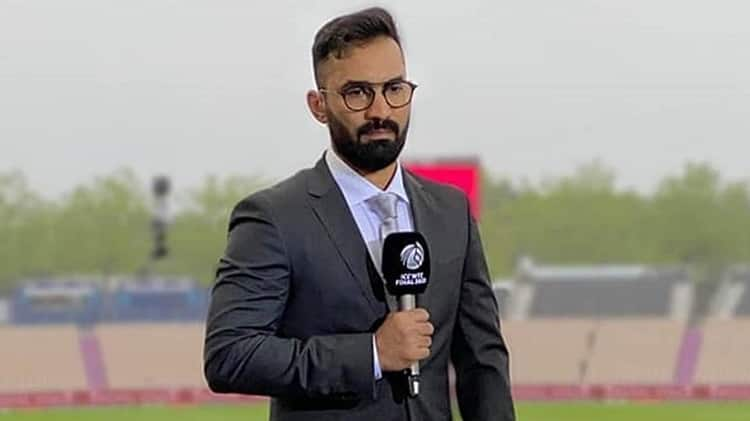 IPL 2021: The second part of the 14th season of the Indian Premier League is going to start next month. Former India wicketkeeper and Kolkata Knight Riders star player Dinesh Karthik has taken an important decision. Dinesh Karthik will leave commentary in England after the third Test to prepare for the IPL. Dinesh Karthik has to leave for UAE to join his franchise team Kolkata Knight Riders.
Dinesh Karthik has confirmed to leave the commentary panel after the third Test. Dinesh Karthik says that he needs time to prepare. Dinesh Karthik said, "IPL starts in two weeks' time. I can prepare and I have done as much as I could here."
Dinesh Karthik has thanked the commentary team. Along with this, Karthik also described his experience related to commentary as good. The former KKR captain said, "I will not be here for the remaining two Tests. You guys have been good with me. It was a good experience for me to work with you."
Dinesh Karthik is not in good form
Dinesh Karthik, however, is not going through a good form in the IPL. Dinesh Karthik's performance in the opening matches of IPL 14 has not been as expected. The 36-year-old has scored 123 runs in seven matches in the first leg of the tournament.
However, changes will also be seen in the second part of IPL 14 in Kolkata Knight Riders. Dinesh Karthik's franchise KKR has also brought in New Zealand pacer Tim Southee in place of Australian fast bowler Pat Cummins, who will not take part in the second leg.
IND Vs ENG: Sunil Gavaskar lashed out at Virat Kohli, raised very serious questions on behavior
.