Sports
Dinesh Karthik said- 'Indian team is set to reach the semi-finals of T20 World Cup'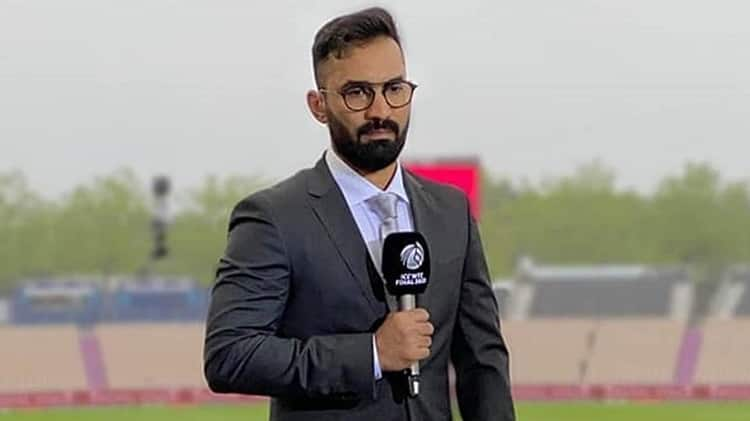 T20 World Cup 2021: Indian cricketer Dinesh Karthik says that the Indian team is certain to reach the semi-finals in the T20 World Cup starting from October 17. During this, Hardik Pandya can prove to be the most important player. Regarding the IPL before the World Cup, he said that the experience of this tournament will be useful in the World Cup.
During a conversation with a sports channel, Dinesh Karthik said that due to IPL, Indian players have got a long experience of T20 matches. Team India is sure to get the benefit of this in the T20 World Cup. There are many young and veteran players in the team, due to which Team India is one of the strong contenders to win this World Cup.
Karthik said that for Team India, Hardik Pandya is capable of turning the dice of the match by batting at number six. Apart from this, he will also prove to be a very important player for Team India with his bowling. Dinesh Karthik wants to see the final of T20 World Cup between India and West Indies.
This time the T20 World Cup will be organized in UAE and Oman from October 17. The final match of this tournament will be played on November 14. Interestingly, the second leg of IPL will also be organized in UAE before the tournament. This will give players the experience of playing in the UAE.
Ricky Ponting said – Australia is capable of winning the T20 World Cup
Former Australia captain Ricky Ponting tweeted on Thursday that the team that has been announced for the T20 World Cup this time is capable of winning this tournament. Australia will participate in the World Cup under the leadership of Aaron Finch. All-rounder Pat Cummins has been made the vice-captain of the team.
Also read: ICC T20 Word Cup 2021: T20 World Cup countdown begins, Carlos Brathwaite to start Virtual Trophy Tour
.