Sports
Dinesh Karthik came to the rescue of Rishabh Pant, who was struggling with poor form, said – Pant needs to be given time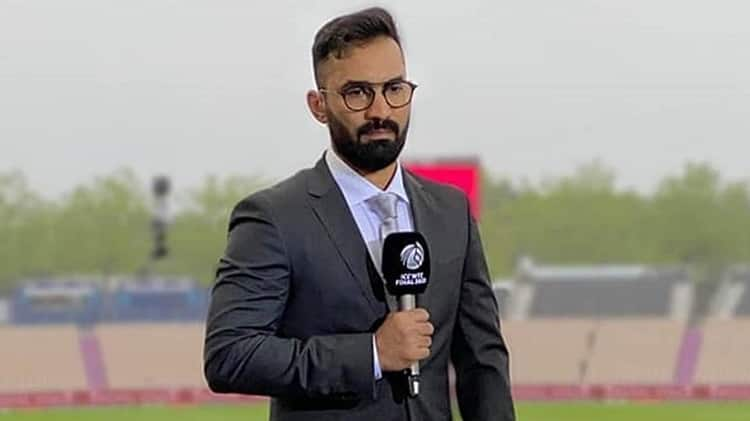 IND vs ENG: Team India's batsmen are being criticized after getting a crushing defeat in the third test match against England. Apart from team opener Rohit Sharma, Cheteshwar Pujara has returned to form. In the second Test, KL Rahul and Ajinkya Rahane also indicated a return to form. But Rishabh Pant is continuously flopping. Fans are constantly questioning his performance regarding this. In such a situation, veteran cricketer Dinesh Karthik has supported Rishabh Pant.
Pant has been a flop in all three matches.
Rishabh Pant has proved to be a complete flop in all three matches against England so far. So far, his highest score in all three matches has been 37. In the third test match, he scored 2 runs in the first innings and 1 in the second innings. In the second test match, he scored 37 and 22 runs in the first and second innings respectively. In the first test match, he scored 25 runs in an innings.
What did Dinesh Karthik say?
Dinesh Karthik said that Rishabh Pant lost his wickets in the pursuit of scoring fast runs against England. They should be given some time so that they can understand the circumstances and perform better. Dinesh Karthik believes that Rishabh Pant is the match winner and soon he will return and play a big innings for Team India. Karthik said that Rishabh Pant had performed brilliantly against Australia and he needs to play carefully.
Former cricketer Deep Dasgupta said this about Pant
Former Indian cricketer Deep Dasgupta believes that Rishabh Pant needs to change his shot selection. He said that Rishabh Pant has the ability to turn the tide of the match and in such a situation, while batting, he should keep in mind that he does not hit every ball.
Next match will start from 2nd September
The fourth test match between India and England will be played at The Oval from September 2. England has made some changes in its team and it is expected that major changes can be made in India's playing XI for the next match. All the veterans are advising captain Kohli to include R Ashwin in the playing XI in the next match.
Also read: Dale Steyn Retirement: South Africa's star bowler Dale Steyn announces retirement from cricket
.