Sports
Delhi batsman Ripple Patel, who made his IPL debut, said – 'Dhoni had increased confidence'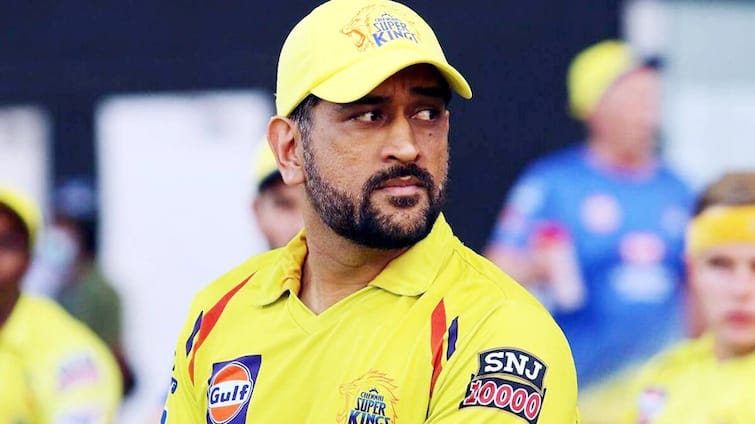 Ripal Patel on MS Dhoni: The thrill of IPL (IPL 2021) is at its peak at this time. Tough matches are being seen between many teams for the playoffs at this time. On Monday, there was an exciting match between Delhi Capitals (DC) and Chennai Super Kings (CSK), one of the strongest teams of this season, in which Delhi won. Both teams had reached the playoffs, so some new faces were included in the team. Delhi batsman Ripal Patel made his IPL debut against Chennai. He could score only 18 runs against Chennai, but looked quite confident during the match.
Mahendra Singh Dhoni boosts morale
Delhi middle-order batsman Ripple Patel said that discussions with Mahendra Singh Dhoni had boosted his confidence. Patel said, "It was a completely different feeling to see Mahi bhai (Dhoni) behind the stumps when I took the guard. It was great that Mahi bhai was watching me play. I started playing cricket after seeing Mahi bhai And I want to be a finisher like him. After the game I asked him how he finishes every match, how he thinks on the field and what goes through his mind chasing scores. We had a good conversation and they Gave me a lot of confidence."
Asked about his feelings on receiving the Delhi Capitals cap before the match, Ripple said, "I was really happy when I got the cap from Mishi bhai (Amit Mishra). Didn't feel like it was my first match. It felt really good to go into the match. I just looked back and enjoyed every part of the game."
Chennai coach said this after losing to Delhi
Chennai Super Kings head coach Stephen Fleming said after the three-wicket loss against Delhi Capitals that it was difficult to play strokes on this pitch and it required a lot of effort to hit big shots. Delhi restricted CSK to 136 for five in 20 overs and then won the match with two balls to spare in the last over. Fleming said that not only the captain of CSK but the players of both the teams had to struggle to score big scores.
Fleming said, "Mahendra Singh Dhoni was not the only batsman who struggled. It was a tough pitch to stroke. It was tough to play big shots when it was going to be difficult to score 137. At the end of the innings both the teams fought." Fleming said that getting two consecutive defeats at the end of the tournament is a danger bell for the team.
Also read: IPL 2021: The 'war' of playoff reached a very exciting turning point in IPL, Punjab still has a chance, know the figures
IPL 2021, RR vs MI: Rajasthan and Mumbai will have a tough competition, these players can change the course of the match
.