Uncategorized
Decline in the price of gold, know what is the rate of gold in your city today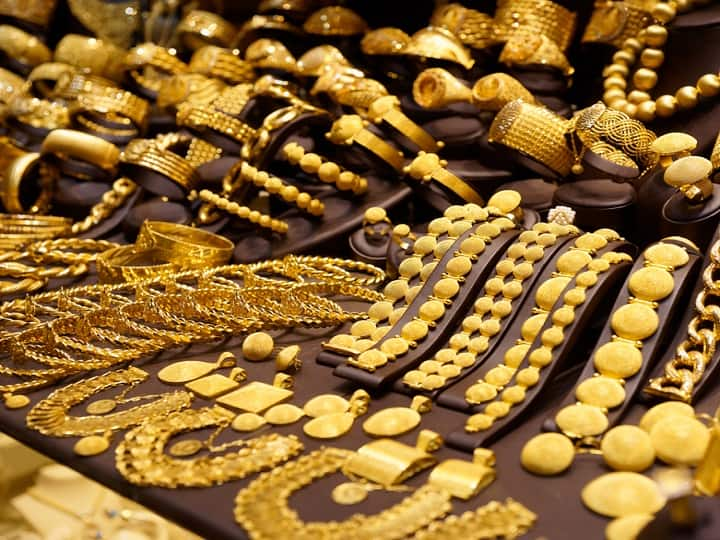 Gold prices fell in India on Wednesday due to weak global cues. On the Multi Commodity Exchange, gold October futures was trading lower by Rs 258 or 0.54 percent at Rs 47 thousand 354 per 10 grams, while the previous closing price was Rs 47 thousand 612. On the other hand, the September futures of silver also fell by Rs 412 or 0.65 percent to Rs 63 thousand 62 per kg, while the futures price of silver in the previous session closed at Rs 63 thousand 474.
Gold prices fall due to rise in dollar
Gold prices tumble as the dollar rose globally, with investors awaiting Federal Reserve Chairman Jerome Powell's speech this week to offer potential guidance on easing pandemic-era stimulus . Spot gold fell 0.4 per cent to $1,796.03 an ounce, while US gold futures fell 0.6 per cent to $1,797.50, according to Reuters.
Gold and silver prices will remain volatile this week ahead of the Jackson Hole Symposium. Gold's support is at $1796-1784 per troy ounce and resistance at $1822-1834 per troy ounce; Silver has found support at $ 23.55-23.20 per ounce and resistance at $ 24.20-24.55 per ounce.
Gold Rate Today in India for 10 grams 22 karat
On Wednesday, the price of 10 grams of 22 carat gold rose by Rs 390 to Rs 46,650 / in the previous trade, gold had closed at Rs 46,260 per 10 grams. On the other hand, silver was selling at Rs 62,800 per kg with an increase of Rs 800 from the previous trade.
22 karat and 24 karat gold today's rate in these cities
Today 22 carat gold prices in New Delhi and Mumbai are Rs 46,600 and Rs 46,650 per 10 grams. At the same time, the price of gold in Chennai is Rs 44,850. At the same time, the price of 24 carat gold has also risen by Rs 60 to Rs 47,260 per 10 grams. The price of 24 carat gold in New Delhi is Rs 50,830 per 10 grams while in Mumbai it is Rs 47,650.
read this also
Cryptocurrency Prices Today: Bitcoin again below $ 49 thousand, know today's rates of cryptocurrency
Driving License at Home: Get a driving license for Delhiites sitting at home
.