Sports
De Villiers will no longer be seen in IPL, here are his 5 explosive innings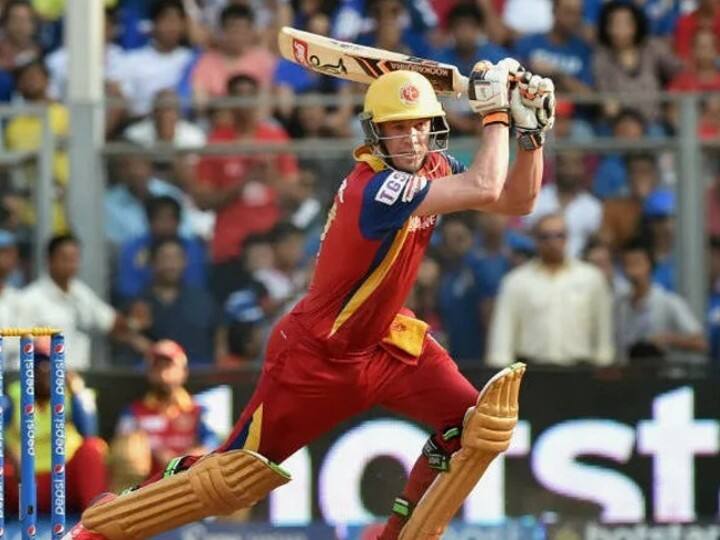 AB de Villiers Retirement: South African wicket-keeper batsman AB de Villiers on Friday announced his retirement from all forms of cricket. He had retired from international cricket in the year 2018. Now he will also not be seen in franchise leagues like IPL and Big Bash. He has been very popular among Indian cricket lovers due to his swashbuckling innings in the IPL. Here we have brought memories of some of his unmatched innings.
IPL 2015: When Kohli and de Villiers made an unbeaten partnership of 215 runs for the second wicket
In the year 2015, de Villiers played this unmatched innings. It was the 46th match of the IPL and Royal Challengers Bangalore needed to win consecutive matches to stay in the top-4. The match started and RCB lost their first wicket for just 20 runs. De Villiers' strong innings started from here. As soon as he arrived, he started setting boundaries. In this match, de Villiers played a quick innings of 133 runs in 59 balls. In this innings, he hit 19 fours and 4 sixes. In this match, he shared an unbeaten partnership of 215 runs for the second wicket with Virat Kohli. RCB won this important match by 39 runs.
IPL 2009: Memorable century against Chennai
De Villiers used to play for Delhi Daredevils in the initial season of IPL. He scored a memorable century for Delhi in the year 2009. In fact, Delhi's opener batsman soon returned to the pavilion against Chennai. After the dismissal of Sehwag and Gambhir on the score of 8 runs, de Villiers took the field and played an innings of 105 runs in 54 balls. He remained unbeaten till the last. Due to his strong innings, Delhi won this match against Chennai by 9 runs.
IPL 2014: 24 runs to Dale Steyn in the 19th over
RCB needed 28 runs in 2 overs. In front of de Villiers was Dale Steyn, who gave only 15 runs in his 3 overs. Steyn bowled the first ball and de Villiers played a pull shot and sent him outside the boundary for 6 runs. After this, the bat of de Villiers kept rotating on the next 5 balls as well. In this over, de Villiers took 24 runs against Steyn and made the way to victory easy. De Villiers scored 89 runs in 41 balls in this match. He had hit 8 sixes in his innings.
IPL 2018: 90 off 39 balls against Delhi
Chasing the target of 175 runs, RCB had a slow start. By the 5th over, only 30 runs could come in the account of the team and 2 wickets had fallen. De Villiers once again started hitting boundaries and scored 90 runs in 39 balls in a quick manner. RCB won this match with 2 overs remaining.
IPL 2016: Single-Won Match Against Gujarat Lions
Chasing the target of 159 runs, RCB could only score 29 runs in 6 overs at one time. 5 batsmen of the team also returned to the pavilion. De Villiers took command from here and played an innings of 79 runs in 47 balls to win the team with 10 balls left.
AB de Villiers Retirement: AB de Villiers said goodbye to all formats of cricket, will not play in IPL either
Tim Paine Scandal: Tim Paine cried in front of the media remembering the incident of sending obscene photos to colleague, also left the captaincy of Australia Test team
,