Sports
Cricket's Maha Kumbh started from today, know all the important things related to the tournament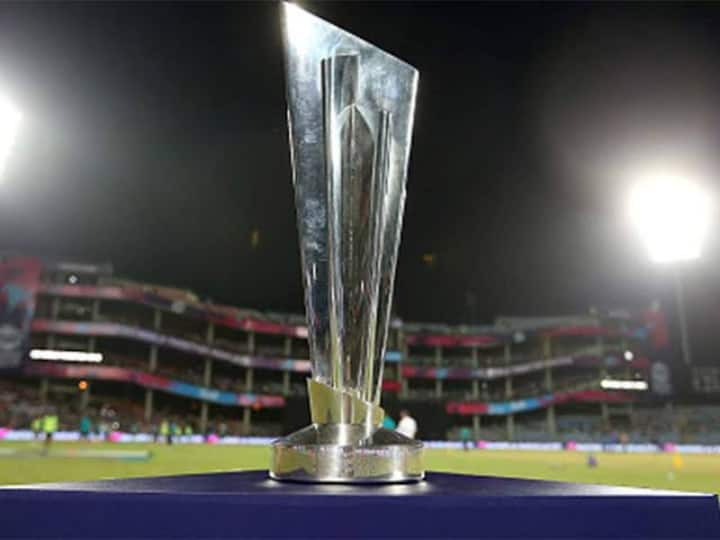 [ad_1]
ICC T20 World Cup: Group stage matches have started in the ICC T20 World Cup from today, in which a total of 8 teams are participating. Out of this, four teams will qualify for Super 12. Even before this, the teams in the top 8 in the T20 International rankings had directly qualified in the Super 12. Let us know all the important things related to the tournament.
45 matches to be played in 29 days
The ICC T20 World Cup will last for 29 days. A total of 45 matches will be played in the tournament. The opening match of the tournament was played between PNG and OMAN, which Oman won by 10 wickets. In the second match, Bangladesh (BAN) will face Scotland (SCO). In this tournament divided into two phases, Super 12 will start from 23 October, when Australia (AUS) will face South Africa (SA).
Where is the tournament being held
The T20 World Cup was originally scheduled to be held in India. But the World Cup was postponed due to the Kovid epidemic. Later it was decided to organize in four cities of UAE and Oman. Recently UAE has successfully hosted the second phase of IPL 2021.
when will be the final
The T20 World Cup will be held in two phases. The first phase from October 17 to 22 and the second 'Super 12' from October 23 to November 8. The semi-finals before the final are to be played on November 10 and 11. The final will be played on November 15.
Important points of round 1 i.e. group stage matches
In the first leg of the T20 World Cup, eight teams are divided into two groups of four. Group A consists of Sri Lanka, Ireland, Netherlands and Namibia. Group B consists of Bangladesh, Scotland, Papua New Guinea and Oman. Round 1 also the teams will face each other for a place in the Super 12.
Highlights of Super 12
Group 1: England, Australia, South Africa, West Indies, A1, B2
Group 2: India, Pakistan, New Zealand, Afghanistan, B1, A2
These eight teams have qualified for Super 12.
In March this year, the teams have been divided into two groups on the basis of ranking.
The Super 12 will consist of four teams from Round 1.
From there four teams will reach the last four.

Super 12 teams will play practice matches
The teams that qualify for Super 12 will take part in practice matches before the start of the second round. Each team will play two practice matches. India will take on England and Australia in the practice match.
2021 T20 World Cup: Suresh Raina said- 'Our players should win the T20 World Cup for captain Virat Kohli'
T20 World Cup: Virat Kohli told why Rahul Chahar was included in place of Yuzvendra Chahal in the T20 World Cup team
.

[ad_2]