Sports
Cricket Memories: Australia vs New Zealand three unforgettable clashes of cricket..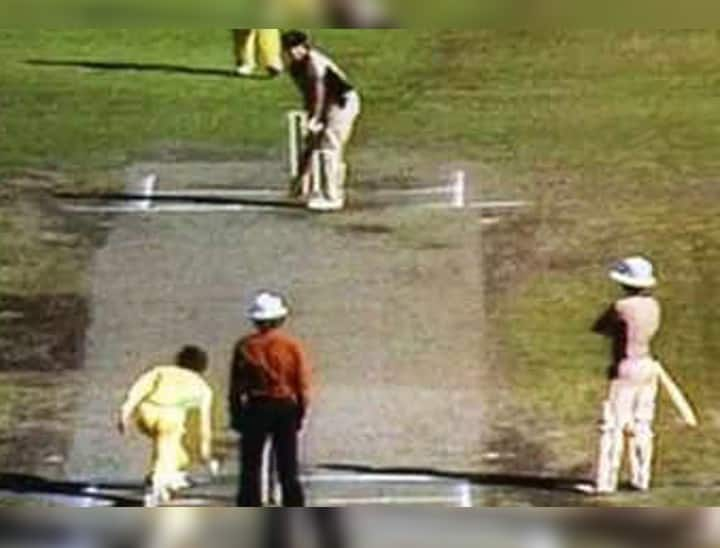 Cricket Memories: Australia and New Zealand will face each other on Sunday in the final match of the T20 World Cup. Both these neighboring countries have shown strong performance in this World Cup. Both the teams have lost only 1-1 match in this World Cup. The interesting thing is also that England, which defeated Australia in the group stage of this world, has to face defeat in the semi-finals at the hands of New Zealand, while Pakistan, which defeated New Zealand, has been defeated by Australia in the semi-finals. In such a situation, now this New Zealand-Australia final can be a memorable final. There have been more memorable encounters between these two teams in cricket history. Sharing three such unforgettable collisions with you.
1974: When New Zealand beat Australia for the first time in Tests
The first Test match was played between New Zealand and Australia in 1946. In this, Australia defeated New Zealand in a unilateral manner. This cycle continued like this for the next 30 years. Then came a memorable moment for New Zealand cricket. In 1974, New Zealand's star batsman Glenn Turner scored a century in both the innings in the Test match held at Christchurch Lancaster Park. Thanks to his strong performance, New Zealand won the Test for the first time over Australia. New Zealand won this match by 5 wickets.
1981: Most controversial match ever
In the year 1981, the third match of the ODI series between the two teams was being played at the Melbourne Cricket Ground. New Zealand needed 7 runs off a ball to tie the match. Then Captain Greg Chappell gave a strange instruction to his younger brother Trevor Chappell. Trevor was asked to bowl a rolling underarm ball to New Zealand batsman Brian McKinney. That's what Trevor did. Seeing this ball, Brian got so angry that he threw the bat and went away and New Zealand lost the match by 6 runs.
It was the biggest incident of cricket in that era. Captain Chappell was criticized a lot in the cricket world. After this incident, the then Prime Minister of New Zealand took out a lot of anger on the Australia team.
2015: New Zealand beat Australia by 1 wicket
The New Zealand-Australia group stage match in the World Cup 2015 has been one of the most exciting matches in the history of cricket. Batting first Australia was all out for just 151 runs by New Zealand. In reply, in just 7 overs, New Zealand's team had crossed 70 runs for the loss of 1 wicket. It seemed as if New Zealand would finish the entire match in the next 7 overs, but the sharp bowling of Mitchell Starc made the match exciting by sending 6 New Zealand players one after the other to the pavilion. New Zealand was able to register victory in this match by 1 wicket.
T20 World Cup: Babar Azam broke Kohli's record, became the fastest player to complete 2500 runs in T20
T20 World Cup: After Pakistan's defeat, this little fan shed a lot of tears, Shoaib Akhtar shared the video
,