Sports
Captain KL Rahul is very disappointed with the defeat of Team India in Johannesburg, told where the mistake happened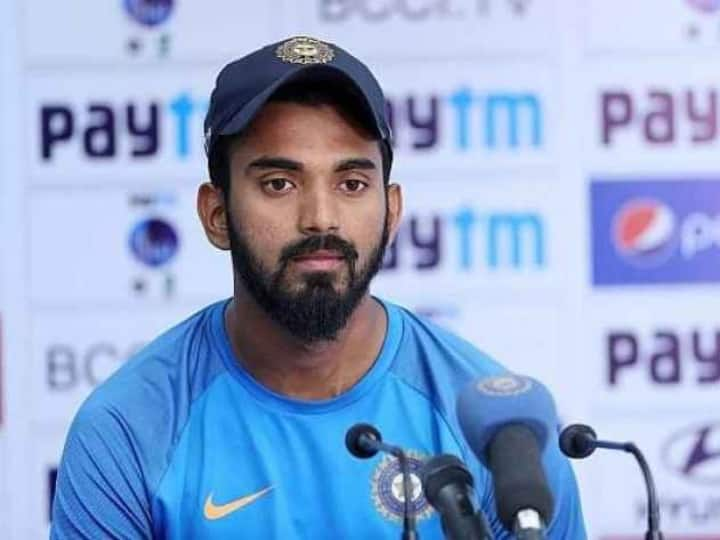 [ad_1]
KL Rahul On Defeat of Team India in Johannesburg: South Africa defeated India by seven wickets in the second Test played at the Wanderers in Johannesburg. With this victory of South Africa, India will now have to register a win in the next Test to win their first Test series here. Captain KL Rahul is very disappointed with this defeat of Team India. After the match, he told where his team went wrong.
After India's defeat, captain KL Rahul said that after winning the toss, his team should have scored 60-70 more runs in the first innings. Let us inform that South Africa registered their first win against India at the Wanderers by chasing a target of 240 runs on the fourth day of rain-hit 243 for three. India scored 202 in their first innings and 266 in the second innings, while South Africa scored 229 runs in the first innings to take a 27-run lead.
Man of the match Dean Elgar scored an unbeaten 96 off 188 balls with the help of 10 fours and made four important partnerships to take India away from victory. Rahul, who is leading the team in the absence of Virat Kohli, said at the post-match awards ceremony that he expected a positive result from this match, but South Africa played a brilliant game.
IND vs SA 2nd Test: Dean Elgar breaks Team India's dream! South Africa win in Johannesburg
KL Rahul said, "After winning the toss we failed to score big, we should have scored 60-70 runs more. We all thought that 122 runs (runs needed for South Africa to win on Day 4) It will not be easy and we can do something special here. The pitch was also difficult to bat on, but the South African batsmen were completely committed to their work.
The Indian captain praised Shardul Thakur, who took seven wickets in the first innings, saying, "It was a wonderful Test match for Shardul Thakur. He has impressed us a lot in the few Test matches he has played for us. He has also made a significant contribution with the bat." Gave."
On the other hand, South Africa captain Dean Elgar praised his bowlers for taking 20 wickets. "Basing and bowling fundamentals don't change. We couldn't find the momentum in the first Test match. We had to face challenging conditions there as a batting unit," he said. He further said, "Indian bowlers were at their top, but my respect for the bowlers of my team has increased a lot. They showed great passion."
When asked about his innings, he said, "It is always a privilege to represent my country. I think the innings that I have played will motivate me more to perform better. The great thing is this The innings contributed to the win."
Highest Paid Athletes: Virat continues to shine, Sachin-Dhoni did not even shine, know the most expensive top-10 Indian athletes
,

[ad_2]