Sports
Bumrah is heavy on the batsmen, Shami also included in the 'special list' of records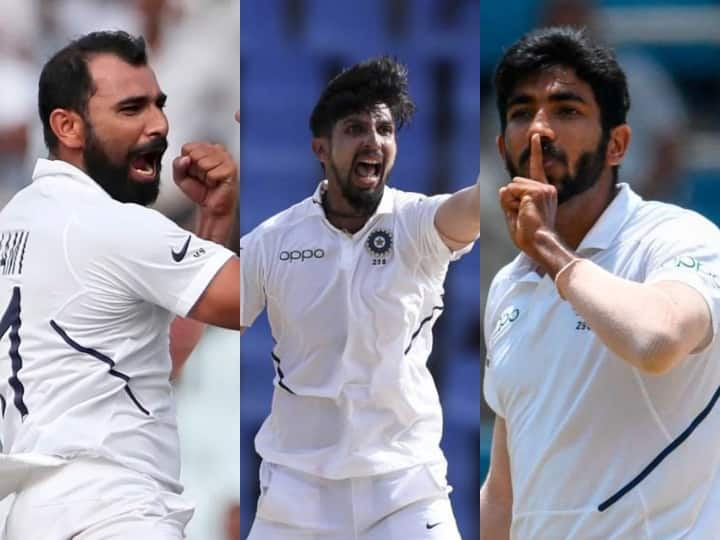 Jasprit Bumrah Most away Test wickets for India in last 5 years: Team India has the most dangerous bowling attack in the world. Many former players have said this thing. All the bowlers including Jasprit Bumrah and Mohammed Shami are performing well. If we look at the bowlers who have taken the highest number of wickets on foreign grounds for India in the last 5 years, then Jasprit Bumrah's name will come first in this. Bumrah has performed brilliantly in Test matches in the last 5 years. Along with him, the names of Shami, Ishant Sharma and Ravichandran Ashwin will also come in this list.
Bumrah has taken 103 wickets in Test matches played on foreign grounds for Team India in the last 5 years. He is currently the only Indian bowler to take more than 100 wickets in this time period. If we talk about Indian bowlers taking the most wickets, then Mohammed Shami is in second place in this. Shami has so far taken 93 wickets in Test matches played in the last 5 years. Ravichandran Ashwin is at third place in this list. Ashwin has taken 59 wickets in his name. While Ishant is in fourth place with 58 wickets.
Virat Kohli PC Highlights: Siraj will not play in Cape Town Test match, Kohli gives a big update on his fitness
Interestingly, Bumrah played the Test debut match in the year 2018. He played it only against South Africa and in the same time he became the number 1 bowler. If we look at Bumrah's Test career, he has taken 107 wickets in 26 matches played so far.
Virat Kohli PC: Virat Kohli removes the fear of Cheteshwar Pujara and Ajinkya Rahane! Said about the performance of both – experience is essential for the team
At the same time, Mohammed Shami has also completed 200 Test wickets recently. He has taken 206 wickets in 56 matches. Looking at Ishant's overall record, he has taken 311 wickets in 105 Test matches. He is at 5th position in terms of taking most Test wickets for India. Harbhajan Singh, Ravichandran Ashwin, Kapil Dev and Anil Kumble are ahead of them.
,