Sports
Bihar News: Farmer going to do farming submerged in Gandak river, divers engaged in search of dead body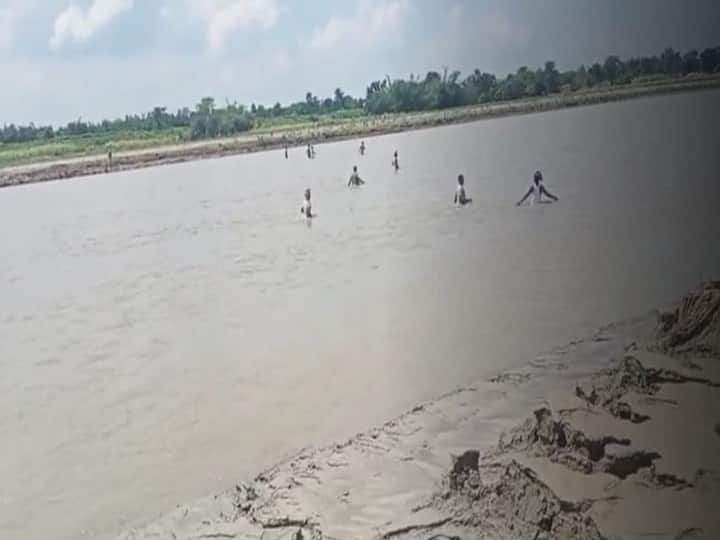 [ad_1]
Gopalganj: A farmer crossing the Gandak river drowned in Bihar's Gopalganj district on Monday. After drowning, the farmer went missing in deep water, which was searched by local divers till late evening. The farmer, who went missing in the water by drowning, has been identified as 50-year-old Suman Yadav, son of Baban Yadav, ward three resident of Kalamatihaniya village of Vishambharpur police station in the district. According to the family, the water of the Gandak river was low. After crossing the river, all the farmers were going to do farming.
Hundreds of villagers reached the ghat
Suman Yadav got stuck in deep water while crossing the river. Other farmers crossed the river, but Suman Yadav drowned in deep water. As soon as the news of the farmer's drowning was received, hundreds of nearby villagers reached the ghat. Local social worker Mukesh Singh informed the Block Development Officer and Sub-Divisional Officer about this. Mukesh Singh said that farmers often drown while crossing the river near Kalamatihaniya Tad.
Villagers made this demand
People do agriculture across the river. All the farmers were going on Monday morning to start wheat cultivation. During this the accident happened. The villagers have demanded to arrange a government boat and call a team of SDRF apart from divers to search for the missing farmer. Till the filing of this news, the missing farmer could not be recovered. At the same time, after this accident, there was chaos in the house of the victim farmer.
Also read –
Bharat Bandh: Train stopped in Jehanabad, expressed outrage by jamming NH, traffic system stalled in Samastipur too
Bihar Panchayat Election: The husband of the chief candidate, who is campaigning with a rifle in Saharsa, is showing his humility to the people!
.

[ad_2]