Sports
Bhavin Patel said – nothing is impossible, I proved it by defeating China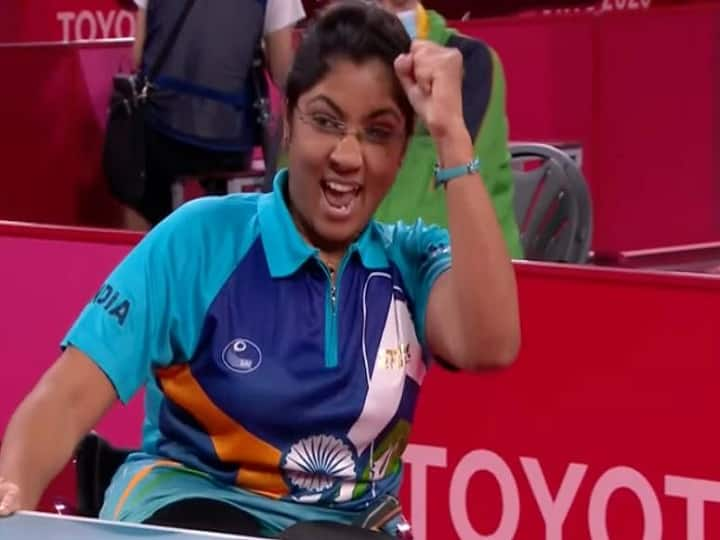 Tokyo 2020 Paralympics: India's table tennis player Bhavina has created history in the ongoing Paralympic Games in Tokyo. Bhavina defeated Chinese player Miao in the semi-finals to make it to the final and she is just one step away from winning the gold medal. Bhavina has said after a spectacular victory that nothing is impossible in life.
Bhavina described China's victory against Miao as a big achievement for herself. Bhavina Patel said, "This is a big achievement for me. Everyone always says that it is impossible to defeat China but today I have proved that if you want to do something, nothing is impossible.
After reaching the final, Bhavina has already ensured a silver medal for India. But Bhavina Patel's eyes are on India's first gold medal in the Tokyo Paralympics. Bhavina Patel said, "I never considered myself to be a disabled person and today I have proved that if you wish, everything is possible."
Number two and number three player have been defeated
Bhavina Patel is currently at number 12 in the world rankings. Bhavina Patel defeated World No. 3 in the semi-final match. Bhavina has defeated Rio Paralympic gold medalist and number two player in the quarterfinals. In the pre-quarterfinal match, he defeated World No. 8.
However, the challenge of the final is not going to be easy for Bhavina. Bhavina Patel will compete with world number one in the final on August 29.
Tokyo 2020 Paralympics: Bhavina Patel creates history, just one step away from winning the gold medal
.