Sports
Bengal Warriors register fourth win of the season by defeating Tamil Thalaivas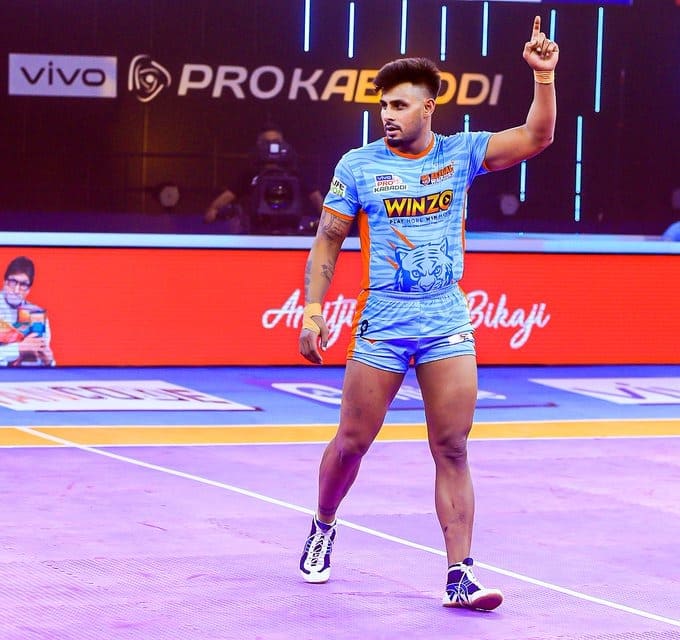 Pro Kabaddi league Season 8, Bengal Warriors vs Tamil Thalaivas, Bengal Warriors defeated Tamil Thalaivas 37-28 in the 51st match of Pro Kabaddi League season 8 played at Sheraton Grand Whitefield in Bangalore on Thursday. In this match, Bengal's defense performed brilliantly and tackled 13 raiders of Thalaivas. Maninder Singh completed his 7th Super 10 of the season, Surjeet Singh hit another high-5 and Warriors' Ran Singh made 4 brilliant tackles in his first match of the season. . With this win, Bengal Warriors moved to 9th position in the end table with 22 points, while Tamil Thalaivas are still in fourth place.
Bengal's defense made a strong start
Bangla Warriors won the toss and chose the court, in the first raid, Manjeet Singh opened the account with a successful raid, after which Maninder was tackled by Surjeet and Thalaivas got the second point. Tackles from Surjeet Singh and Mohit gave Tamil a good start but Maninder Singh scored two points in the 9th minute and then the defense took a 8-4 lead by tackling Ajinkya Pawar. After that Surjeet Singh made two consecutive super tackles to take Tamil to the score of 8-9. Surji completed this season's fastest high-5 in 12 minutes. However, the Bengal Warriors' defense continued to perform consistently and they all-out Tamil and took a 14-9 lead. At the end of the first half, Bengal Warriors were ahead 20-16. All the players of the Warriors team had scored points, while for Thalaivas Surjit Singh was scoring in defense and Manjeet in raid.
Ran Singh and Maninder Singh ensured victory
At the beginning of the second half, the Warriors took the first point and a new star defender of Bengal emerged in this half itself. Amit Narwal maintained Bengal's lead by making a brilliant tackle. However, both the teams braked their pace in the second half and did not give points easily. Maninder completed the 7th Super 10 of this season by dismissing Sagar, it was also the 40th Super 10 of his career. Darshan tackled SS Atul (MS Athul) leaving Thalaivas only one player on the court, after that Maninder all-out Thalaivas by touching Mohit. Amit Narwal completed his high-5 by tackling Bhawani Rajput. Ran Singh ensured the defeat of Thalaivas by making three consecutive tackles and Tamil Thalaivas won the match 37-28.
Pro Kabaddi League 2021-22: On the lines of IPL, best raider and best defender will be recognized in Pro Kabaddi league, players will wear sleeves of this color on the mat
Pro Kabaddi League: Naveen Kumar, who made many new records this season, also left Pardeep Narwal and Maninder Singh behind
,