Sports
Before the auction, Ahmedabad selected its three players, handed over the captaincy to Hardik Pandya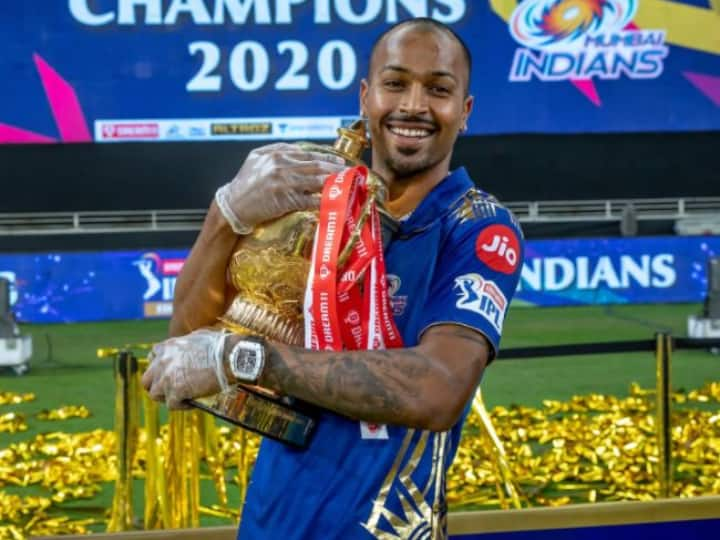 Ahmedabad Retain Players: Ahmedabad, the new franchise of the Indian Premier League, has selected three of its players. According to the rules of IPL, the new franchise had to choose three players before the mega auction. Ahmedabad has picked star Indian all-rounder Hardik Pandya, Afghanistan leg-spinner Rashid Khan and young Indian batsman Shubman Gill.
Hardik Pandya has been bought by Ahmedabad for Rs 15 crore. At the same time, the franchise also included leg-spinner Rashid Khan in its team for Rs 15 crore. Apart from this, the franchise spent eight crores for Shubman Gill.
Ahmedabad's purse also had Rs 90 crore for the mega auction, out of which it has spent Rs 38 crore in buying these three players. In such a situation, now Ahmedabad has 52 crore rupees left for auction.
IPL 2022 Retention: Lucknow announced its retained players, handed over the captaincy to KL Rahul
Auction will be held on February 12-13
For your information, let us tell you that the mega auction of IPL 2022 will be held in Bangalore on February 12 and 13. Although, the Indian Cricket Board has not yet announced the auction dates, but sources close to the board have stamped the auction dates.
Lucknow also selected its three players
The BCCI had given both the new IPL teams Lucknow and Ahmedabad till January 25 to choose three players each. On Friday, Lucknow also selected its three players. Lucknow has appointed star Indian opener KL Rahul as its captain. At the same time, the franchise has included Marcus Stoinis of Australia and young Indian spinner Ravi Bishnoi in its team.
IND vs SA 2nd ODI: South Africa won the series by defeating India in the second ODI
,